Developing a higher education podcast for the Bill and Melinda Gates Foundation's Postsecondary Success team.
What do you picture when you hear the words, "college student?" Chances are you aren't picturing the 28 percent of students who have children, or the 14 percent who attend school exclusively online. The face of higher education is changing. And the Bill and Melinda Gates Foundation is working hard to help ensure that higher education provides opportunity to college students and educators while exploring solutions and innovative policies through their
Postsecondary Success
team.
When the foundation decided to develop their first podcast focusing on the changing landscape of higher education, we designed the creative assets for the launch and continued promotion of the podcast,
To A Degree
.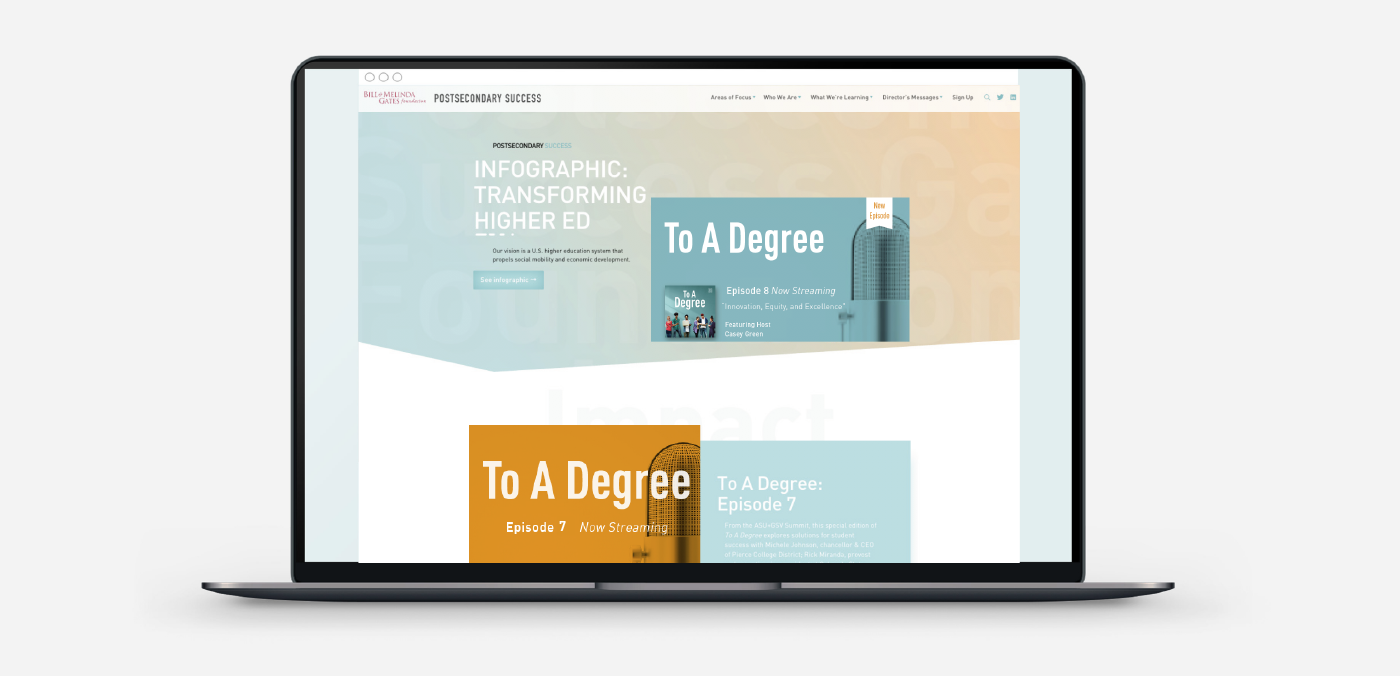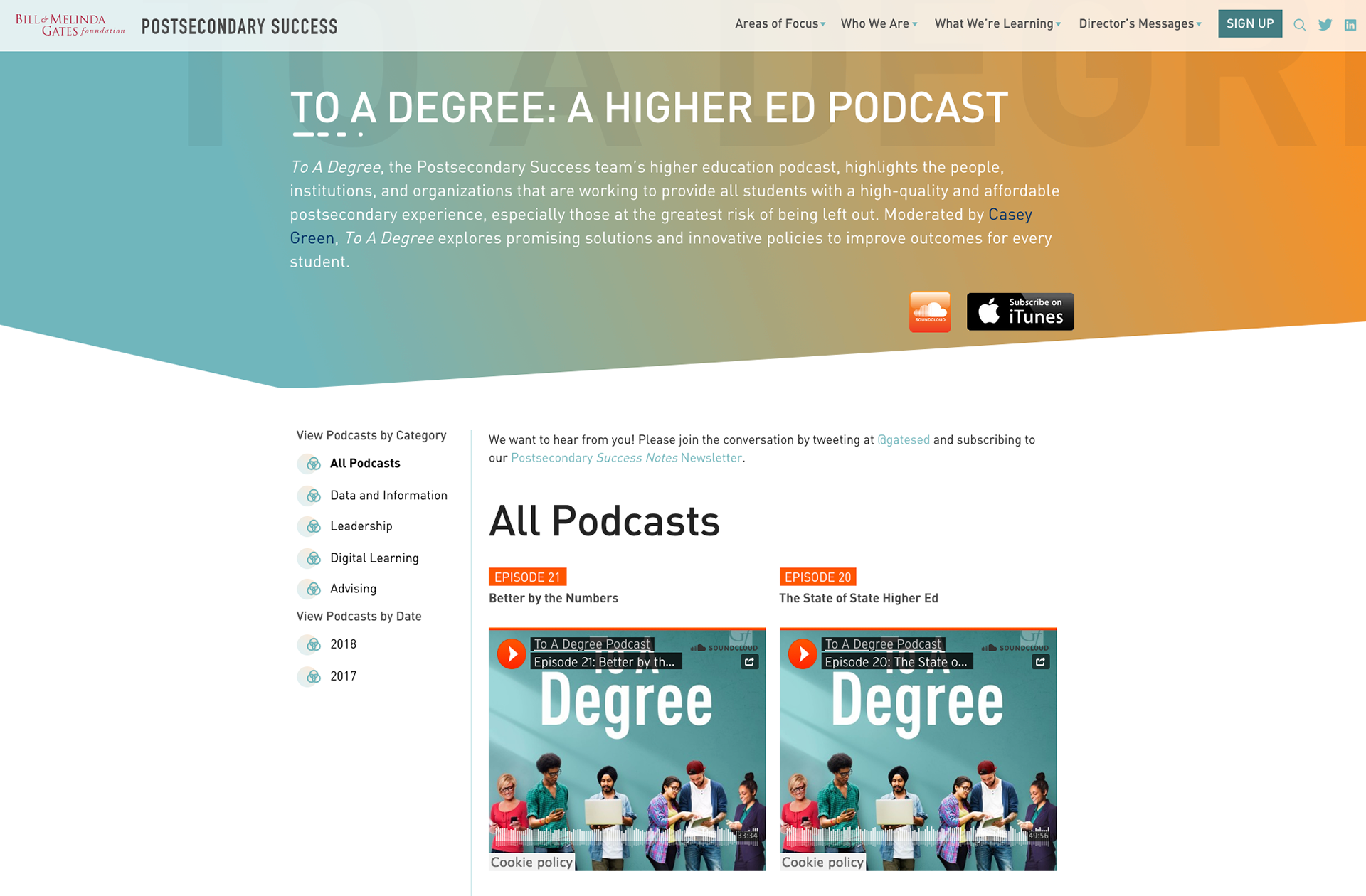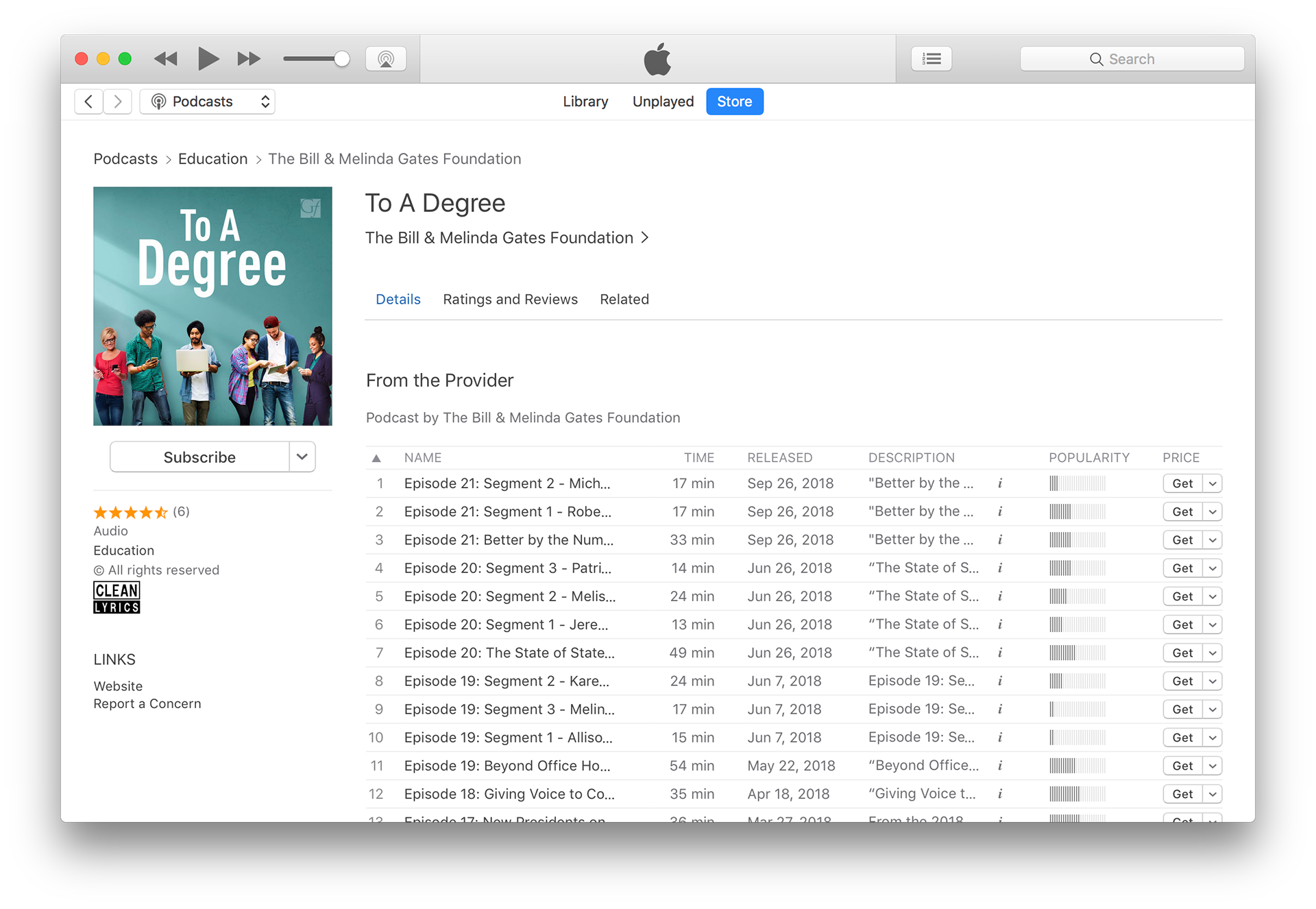 By promoting the podcast through the Gates Education social channels we quickly grew a loyal audience base for the podcast.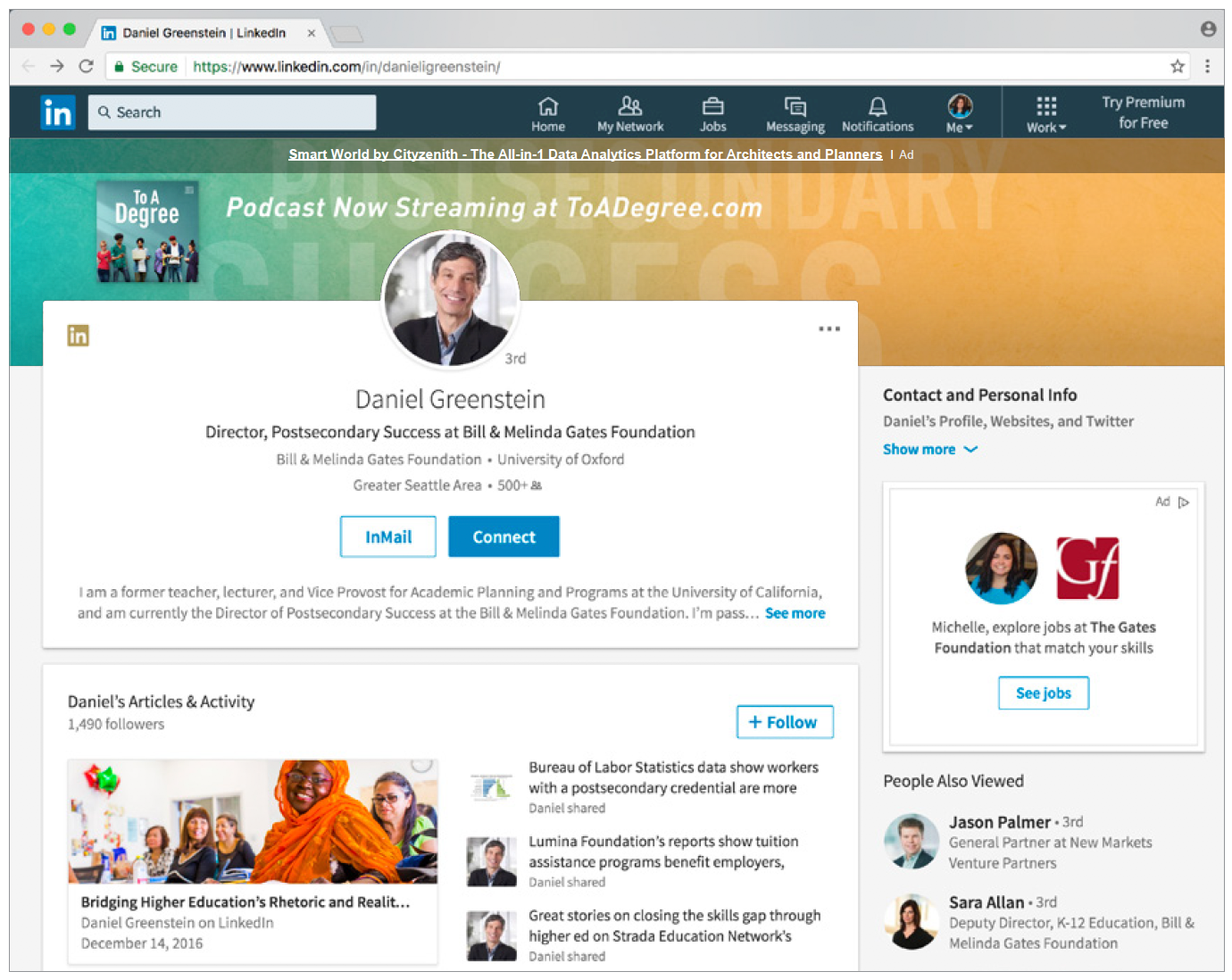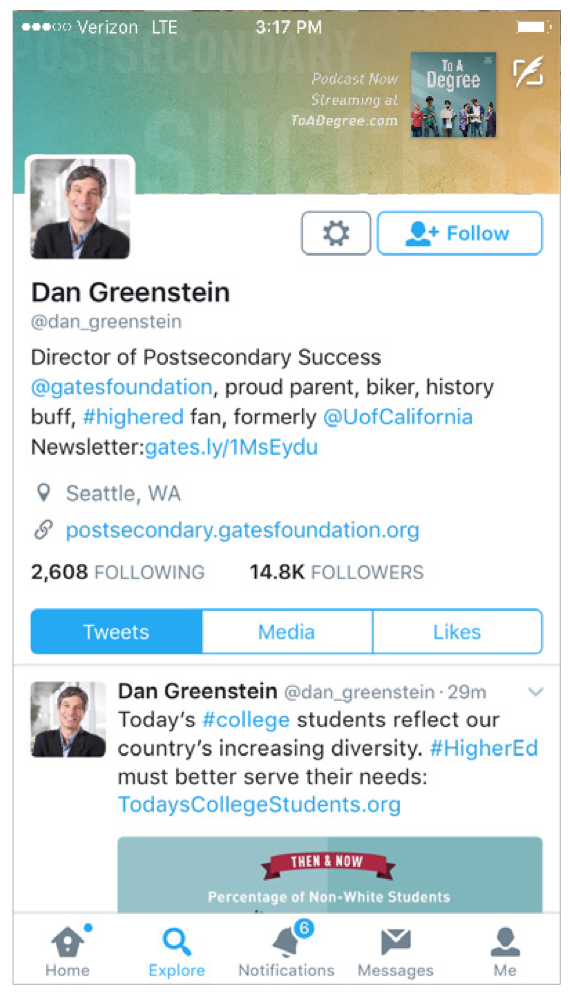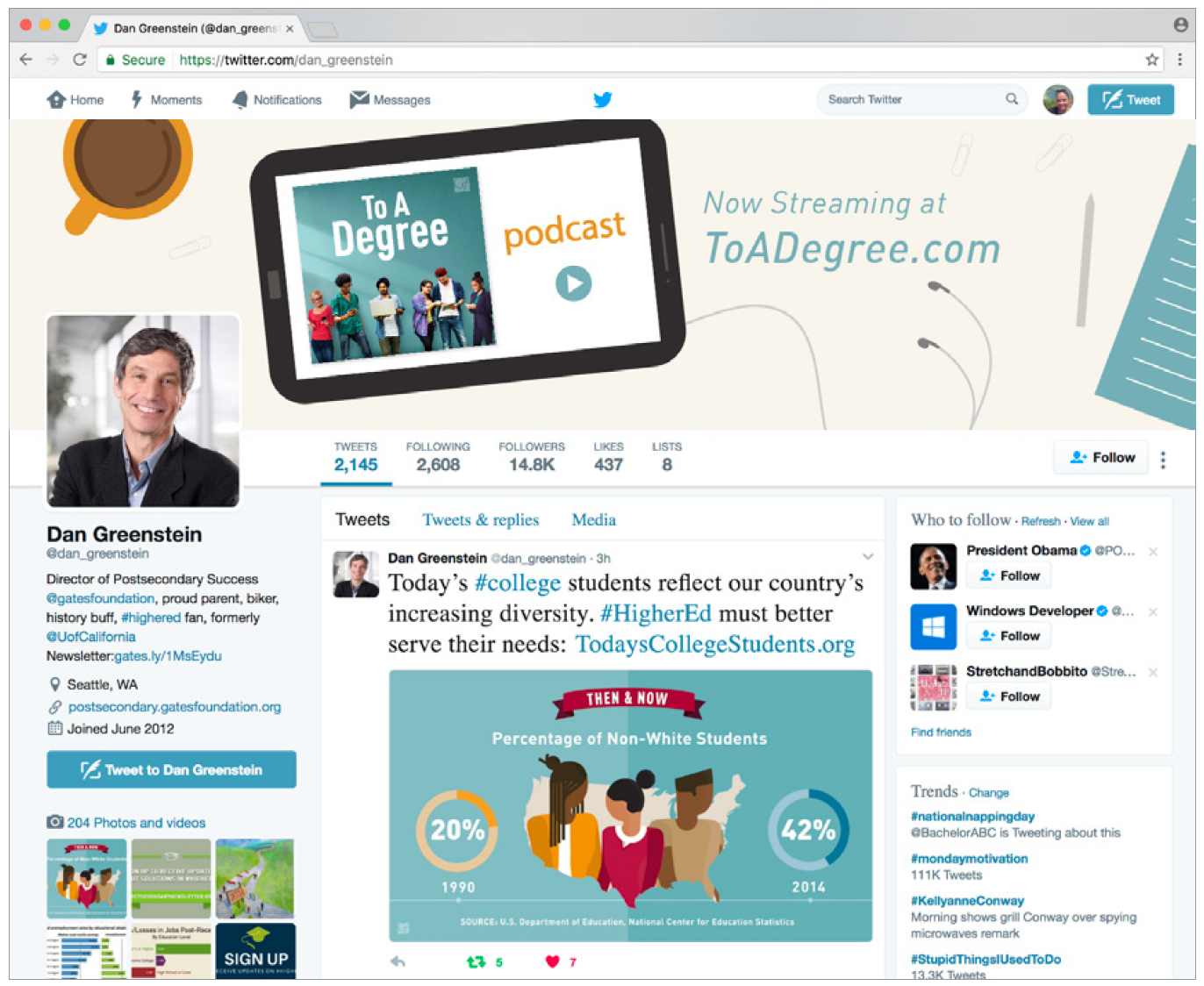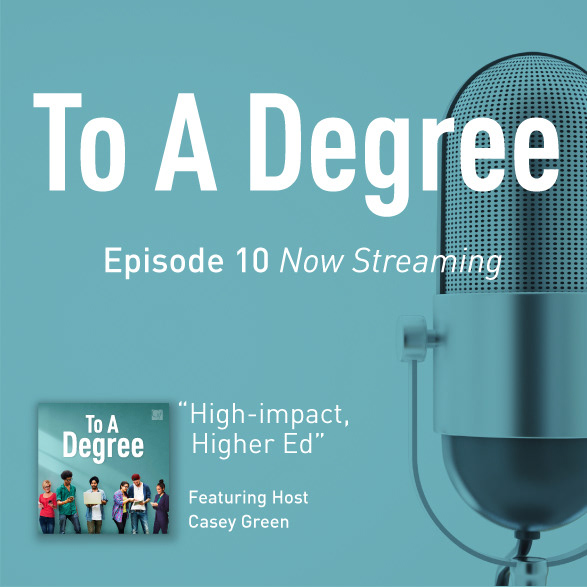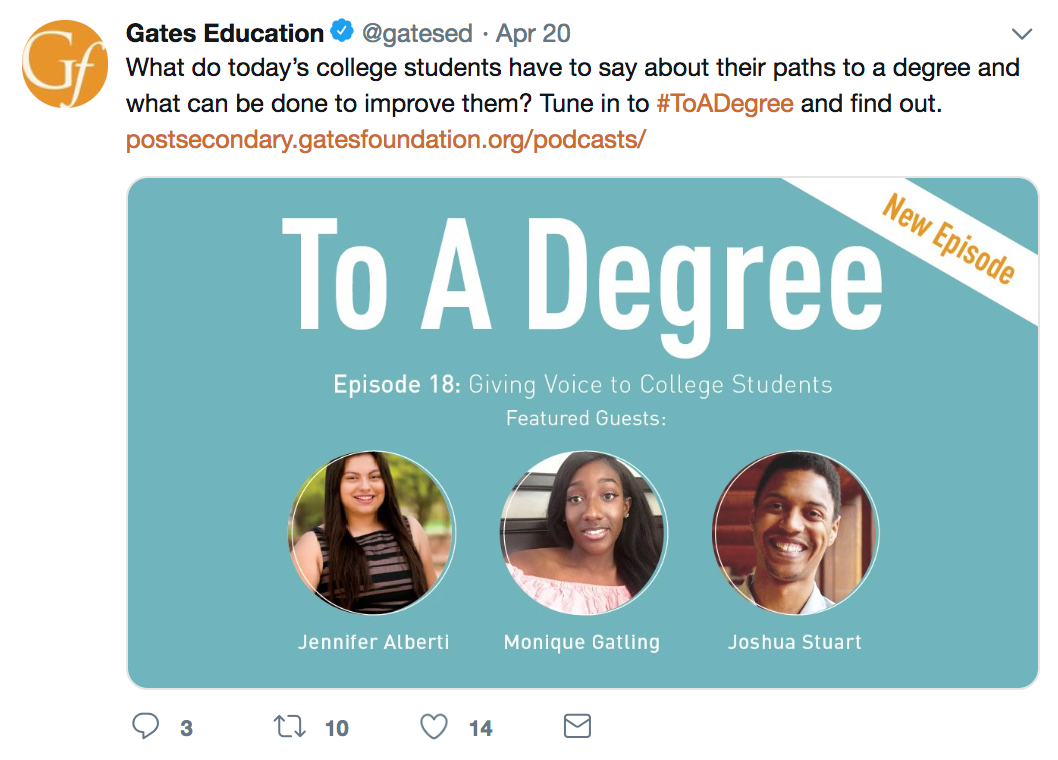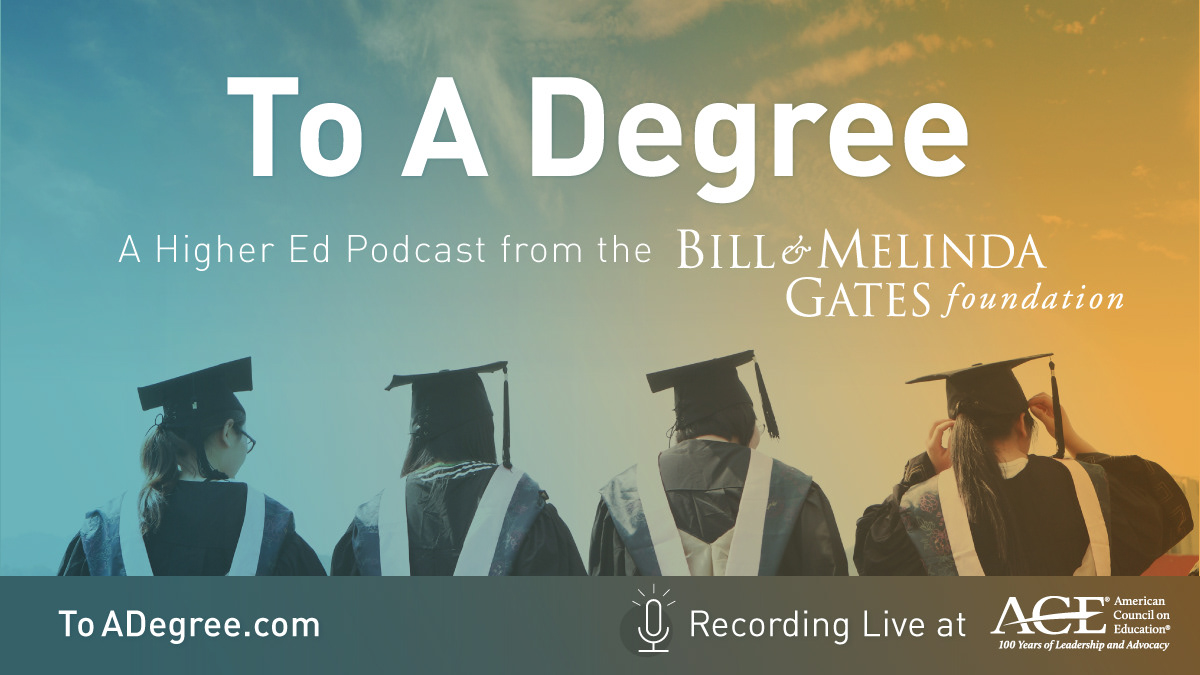 We also provided additional branded content including both digital executions (web banners, social graphics,
 and conference slides) and printed conference materials (poster, print ad, and pop-up banners) to extend
 the reach of the podcast.