Redesigning new print and digital experiences for a foundation focused on bringing peace and prosperity to the Niger Delta.
The Niger Delta Partnership Initiative (NDPI) is a non-profit foundation, established by Cheveron, that works to provide better economic opportunities, and promotes peacebuilding in the Niger Delta. 
In 2017, we began by redesigning print collateral geared towards educating policy makers and the public about NPDI's unique program areas, and their unique process for driving change in the region. I designed these initial factsheets to match the visual style of their
2015
and 
2016
online annual reports. 
Then, in 2018, NDPI returned to further develop a more modern visual brand identity by updating their digital presence. I began by designing moodboards with a bold fresh take on their existing brand colors, and partnered with the development team to create the all-new NDPIfoundation.org. 
We have also begun to design an all new 2017 Annual Report
(to be released later this fall)
along with additional social graphics to promote the relaunch of the website and encourage new partnerships for NDPI and like-minded organizations.
Approved Website Moodboard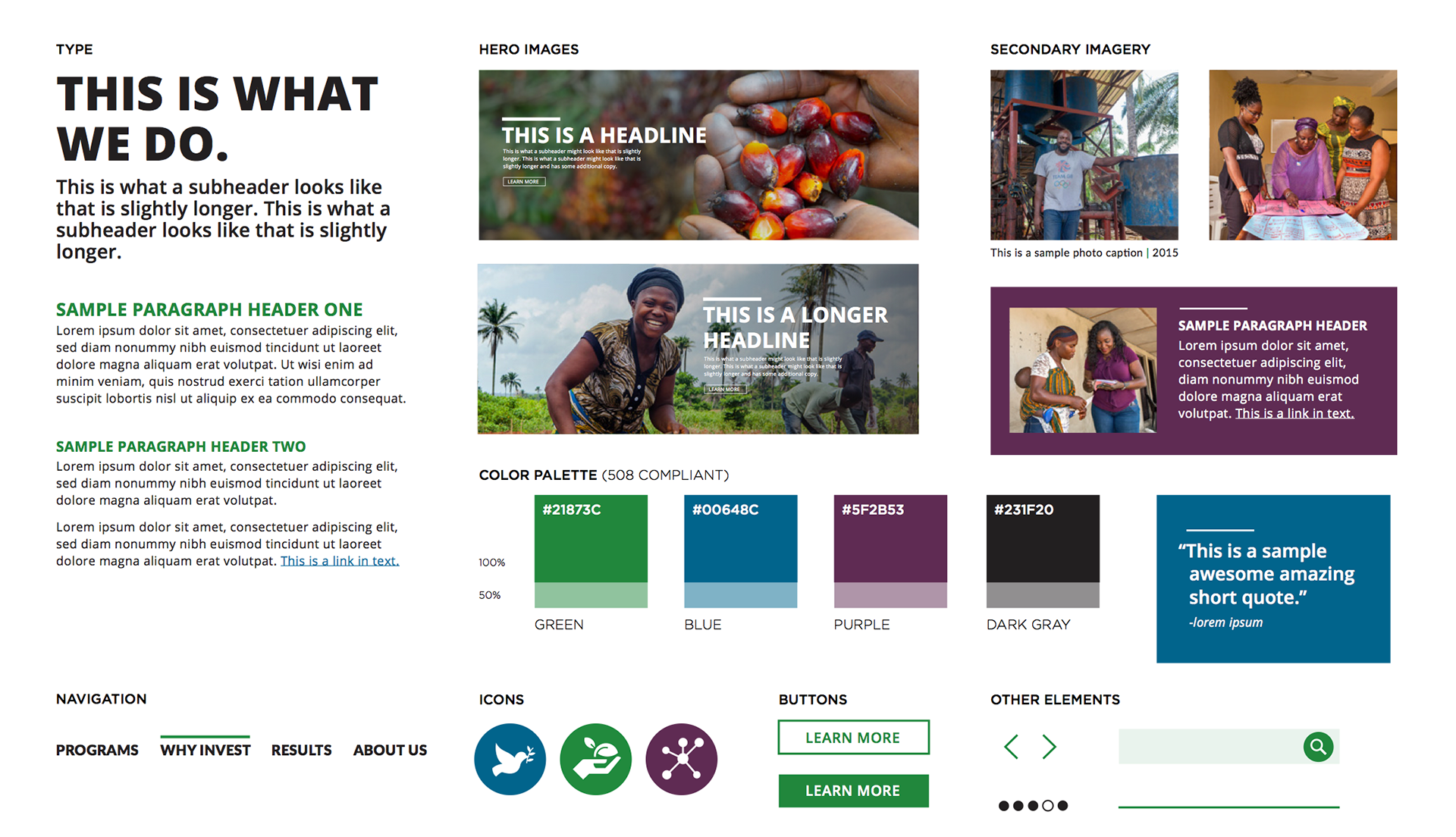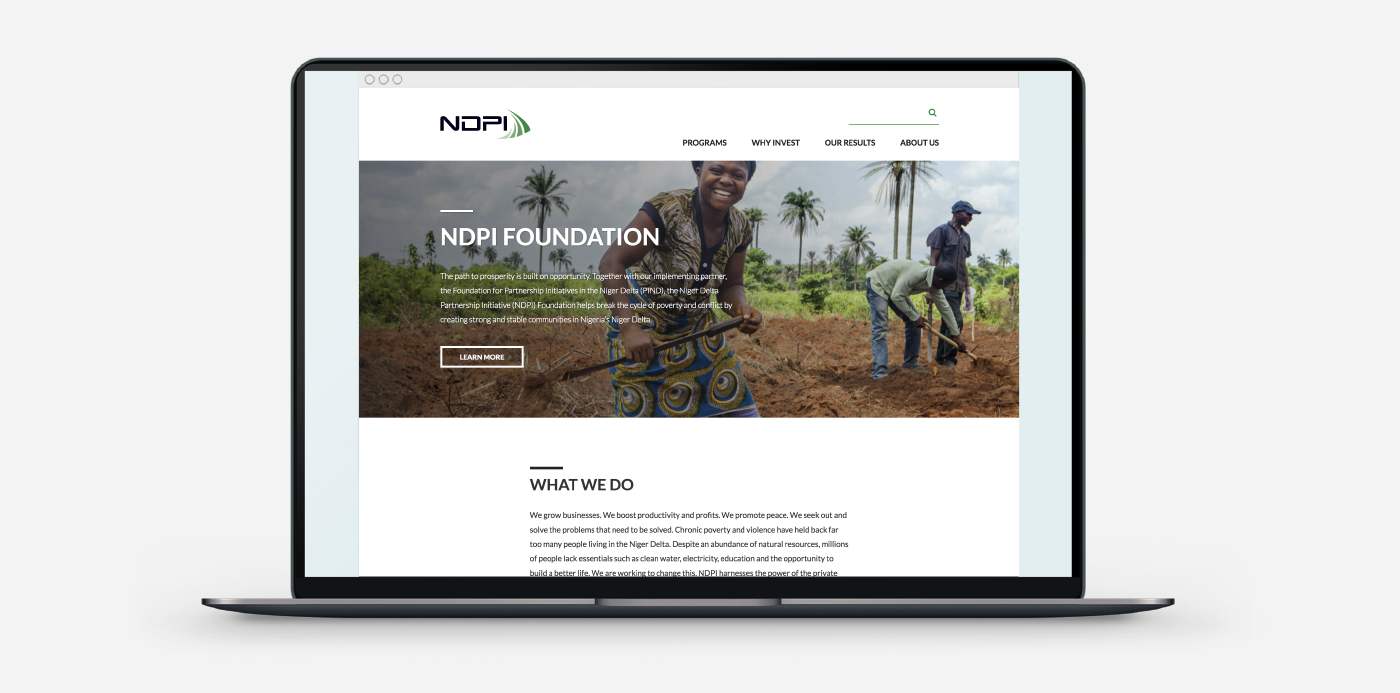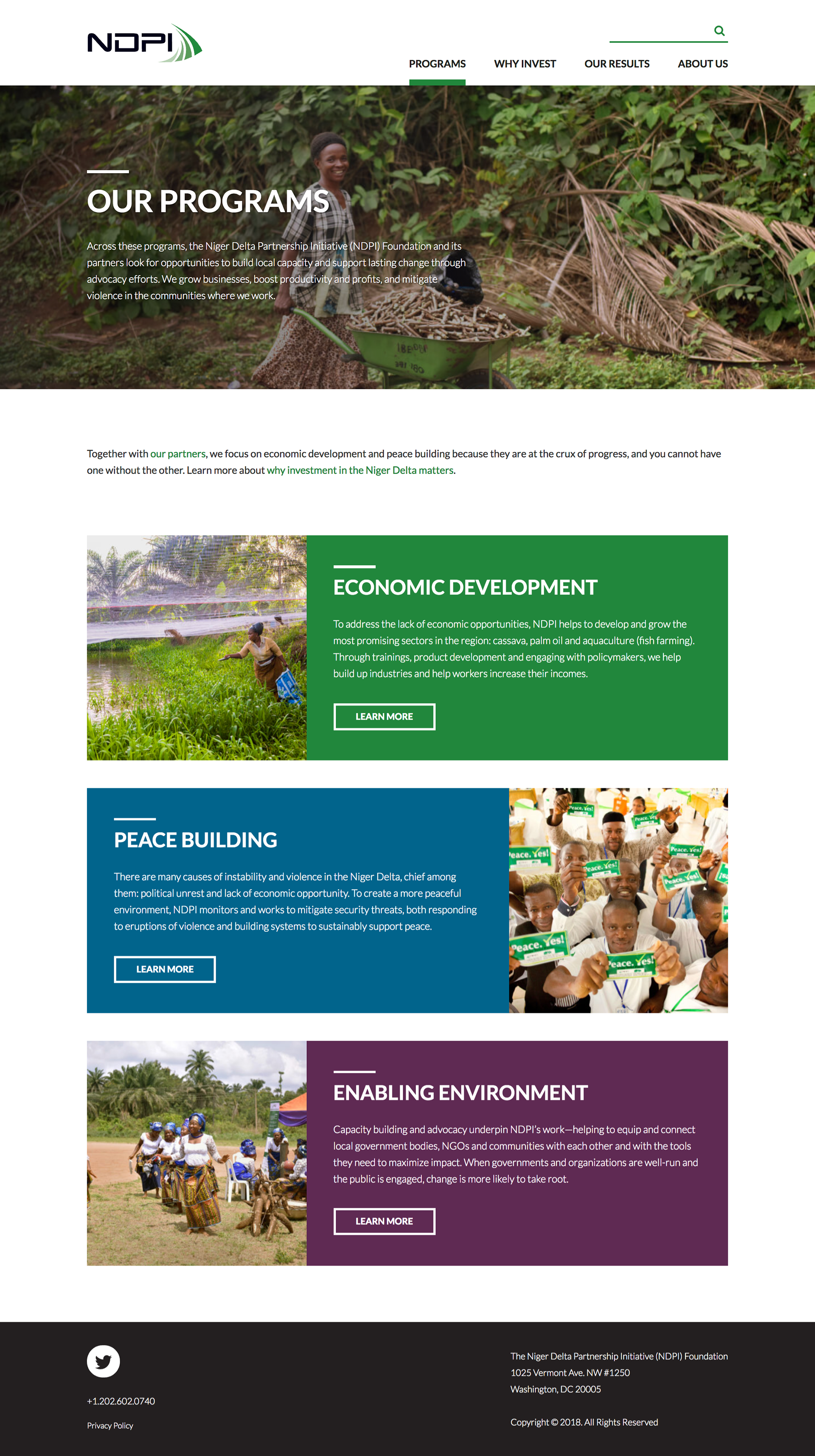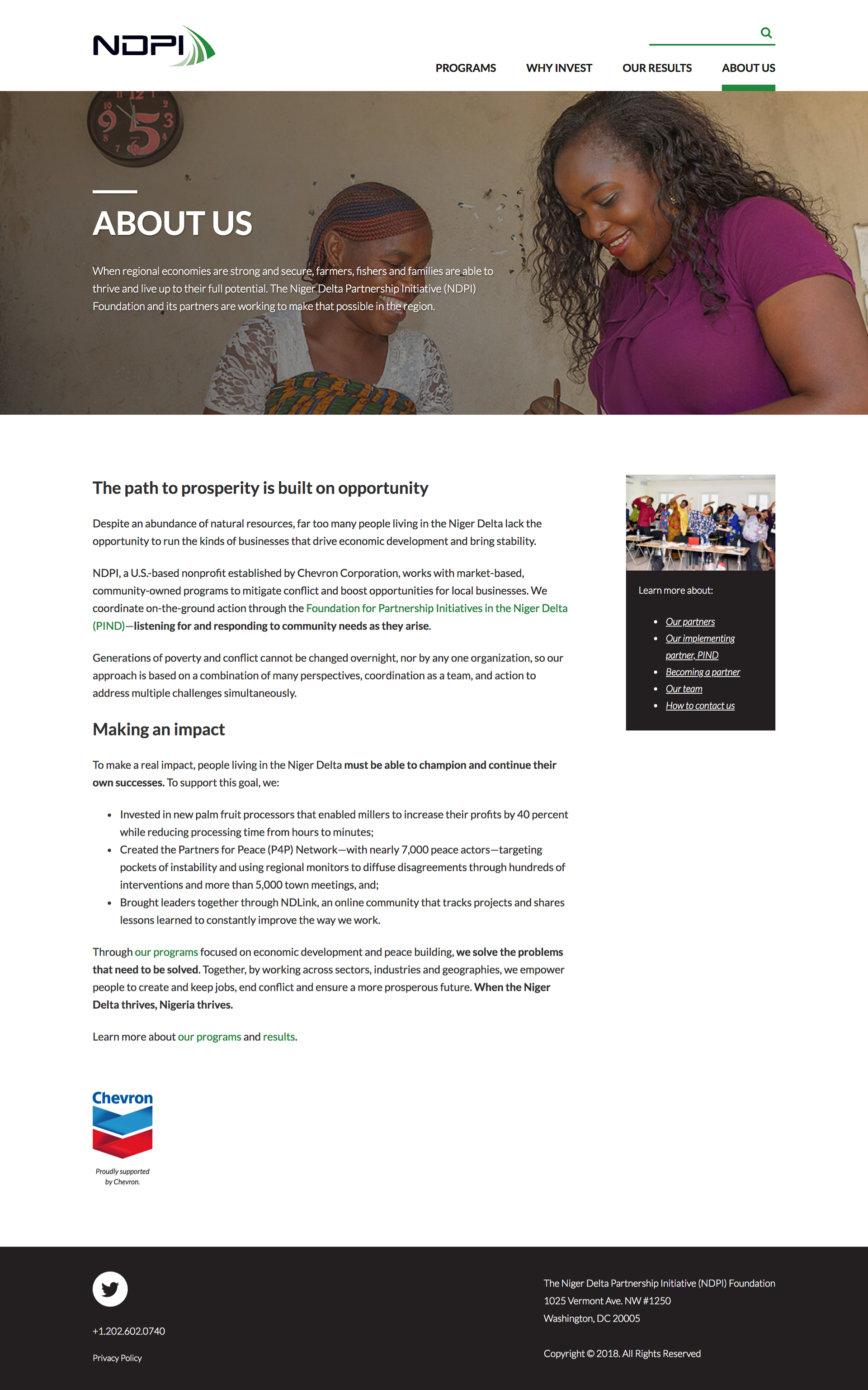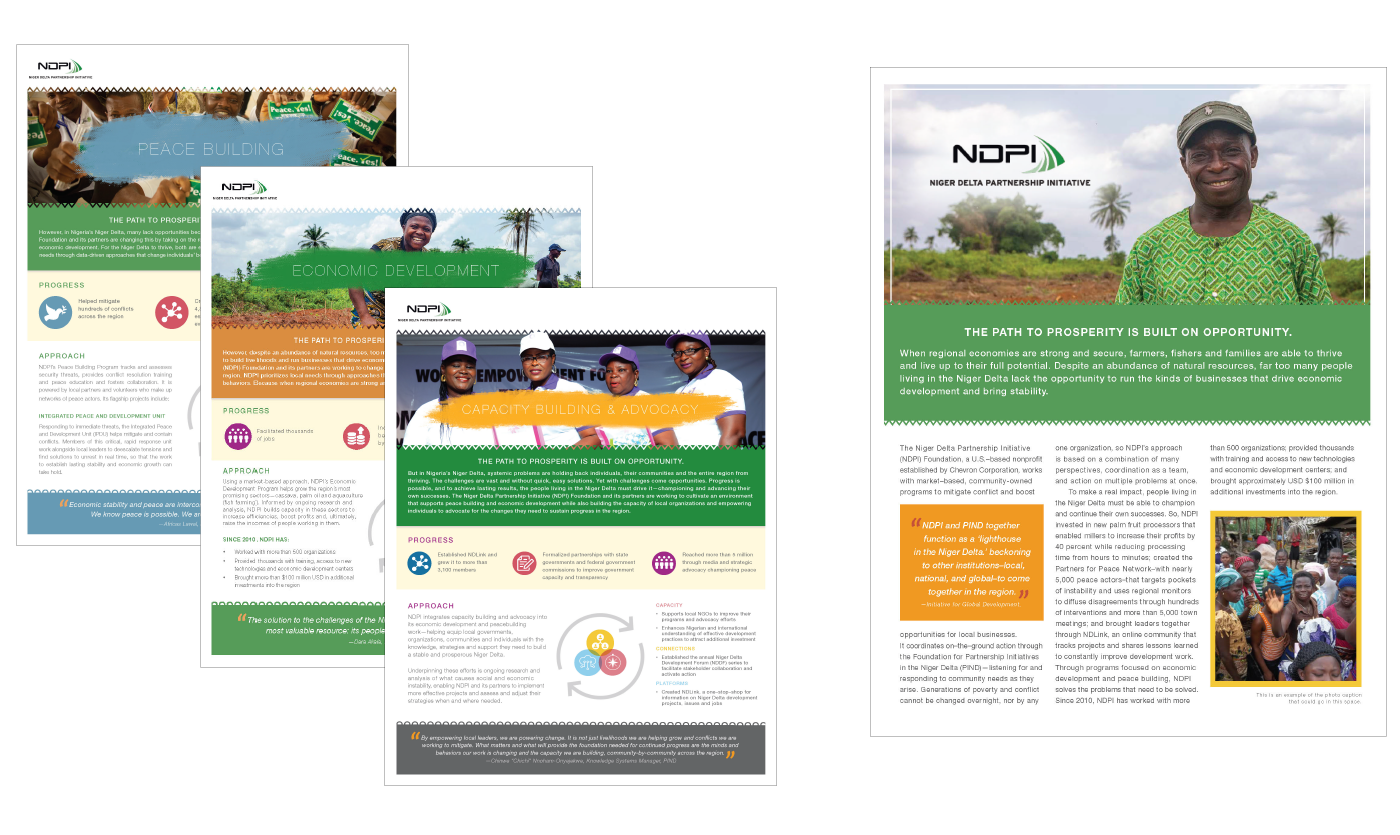 2017 Annual Report Website Design