Expanding an existing campaign by developing additional digital solutions that encourage health care enrollment.
Washington Healthplanfinder
has been an incredible resource for health plan information since 2011 for the state of Washington, and over the past few years GMMB has been a trusted partner in helping develop compelling ad campaigns to increase enrollment. In 2017, we developed a multifaceted campaign "A Source You Can Trust" with digital, print, television, and social executions and WA Healthplanfinder experienced record breaking enrollment. 
As final enrollment deadlines approached I helped develop additional extensions of the campaign across the Healthplanfinder social channels. 
One new digital solution I worked on was to try and mobilize those target audience members who may have already enrolled in a health insurance plan as additional promoters and advocates for WA Healthplanfinder among their social circles. Since we know health coverage is an issue that people care passionately about, we designed Healthplanfinder's first Facebook Frame that echoed the style of the overall campaign, and acted as a reminder to user's friends to encourage enrollment before the deadline.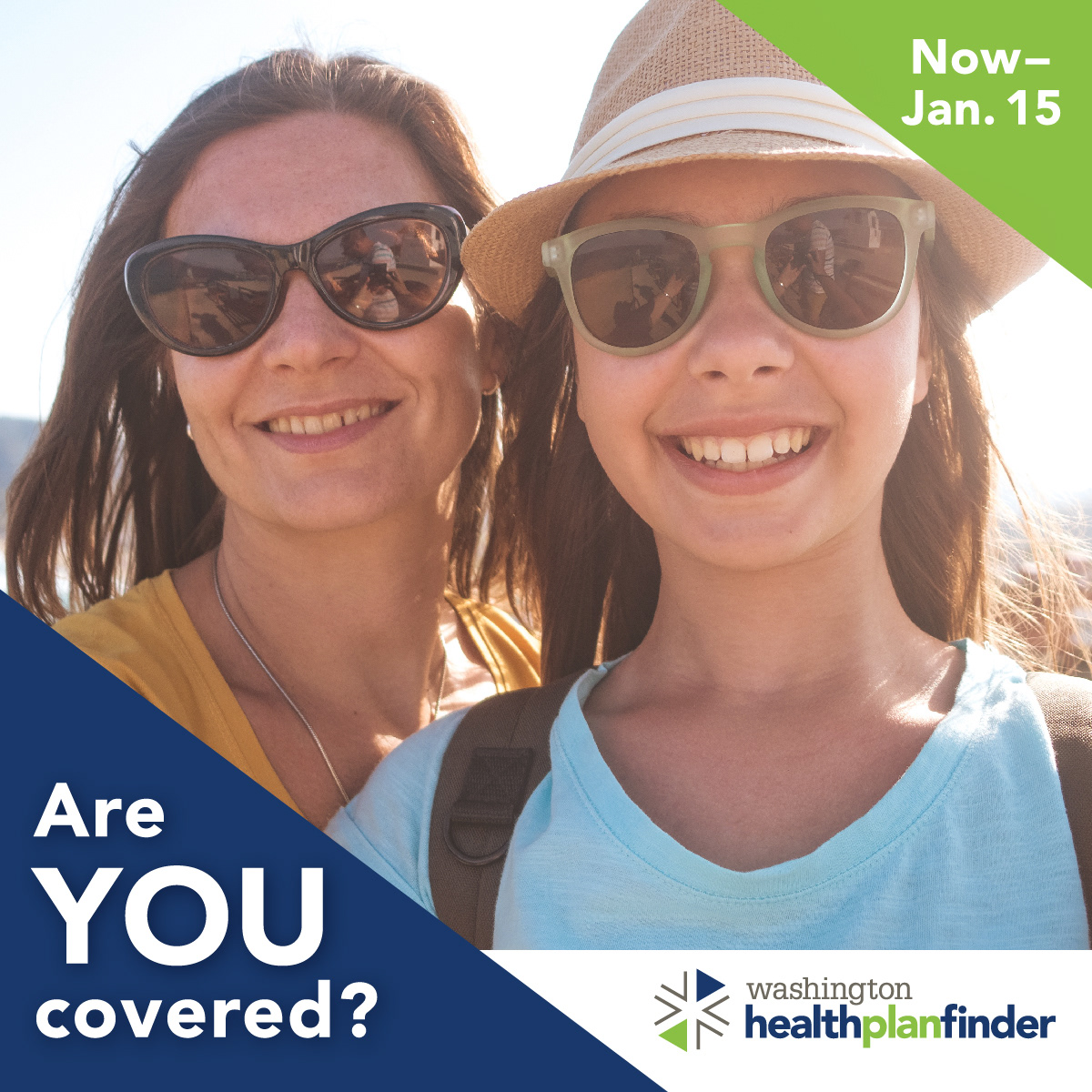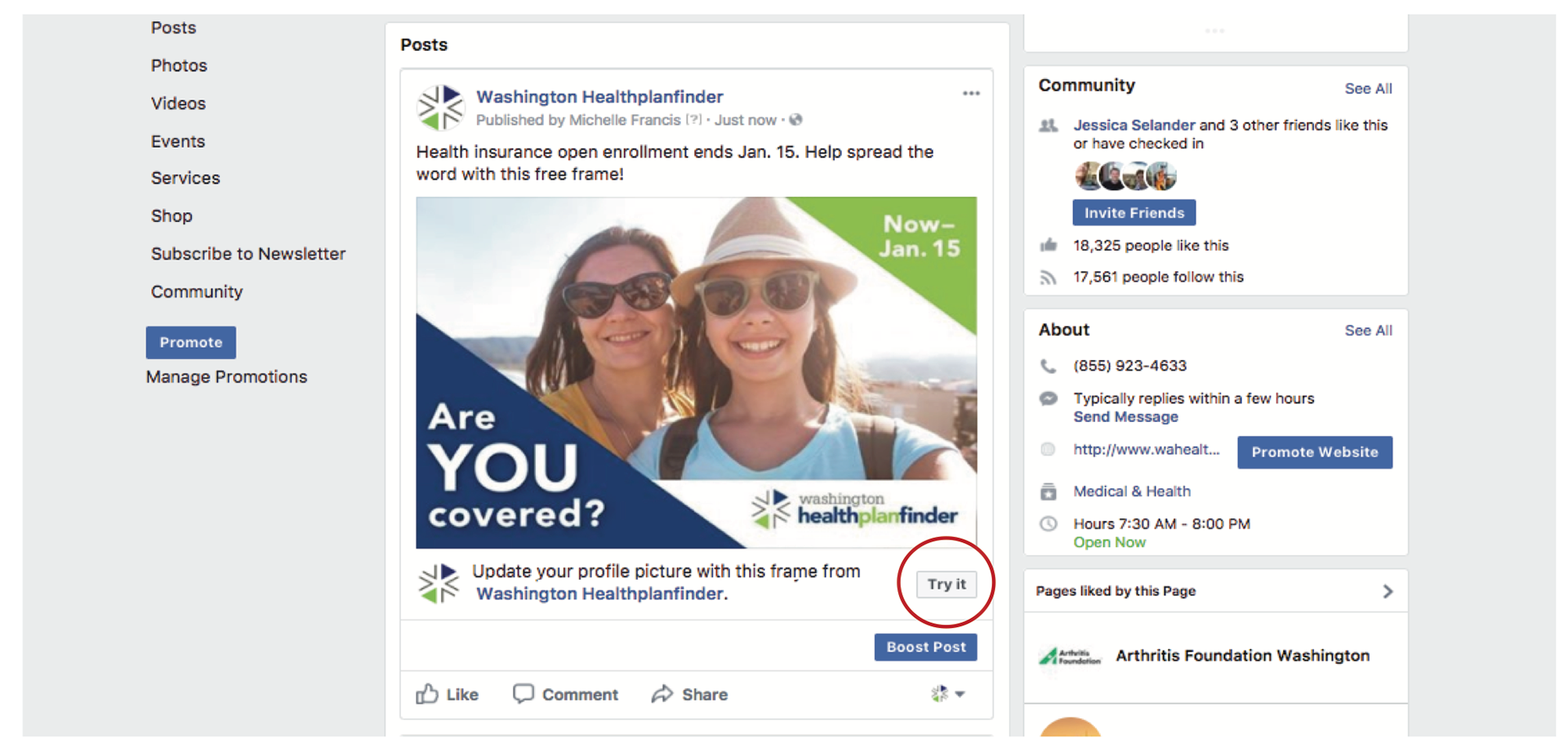 We also created additional social ads customized to highlight and targeted to the areas surrounding the various WA Healthplanfinder Enrollment Centers across the state. This helped reinforce WA Healthplanfinder as a trusted local resource. 

Throughout this portion of the campaign we also released a set of social ads that spoke specifically to Washington pride that position WA Healthplanfinder as a reliable source of health plan information.