Building brand awareness for a family foundation committed to improving livability in rural America.
For years, the LOR Foundation has been partnering with rural communities in the Intermountain West to invest in local, community-driven solutions to improve livability. However, for all of the incredible projects LOR has been a part of, they did not have a very visible brand profile. LOR knew that in order to grow and continue to make lasting change in these communities, they needed to increase awareness of their mission in both the highly-specific communities they serve, and across the philanthropy community at large. We developed the EXP
LOR
E campaign to highlight the foundation's values in ways that resonated with both of these disparate audiences. 
The initial rollout of the EXP
LOR
E campaign focused on increasing brand awareness in one of LOR's priority communities (Taos, New Mexico) and included a combination of digital, social, and real world experiences. The client was so pleased with the concept, they created a new title within the organization: Chief Exploration Officer.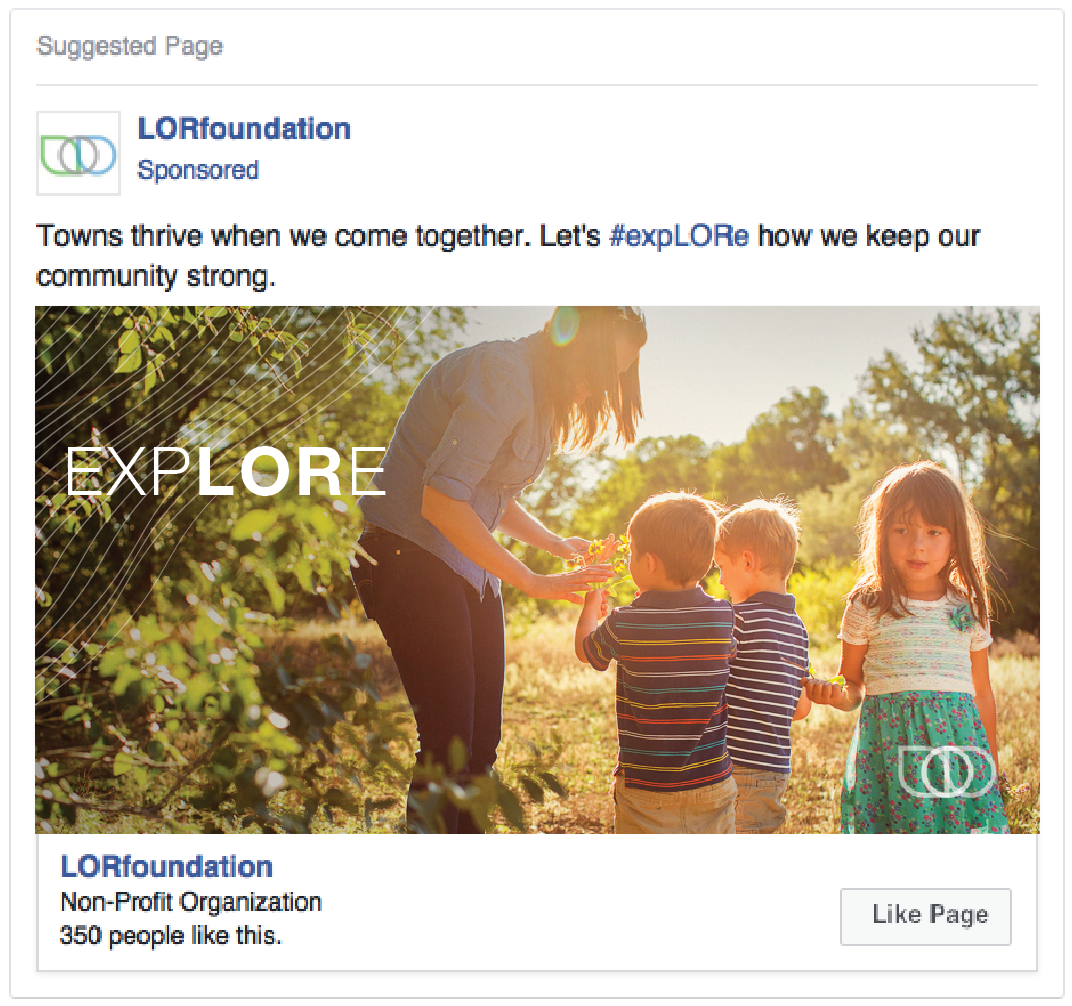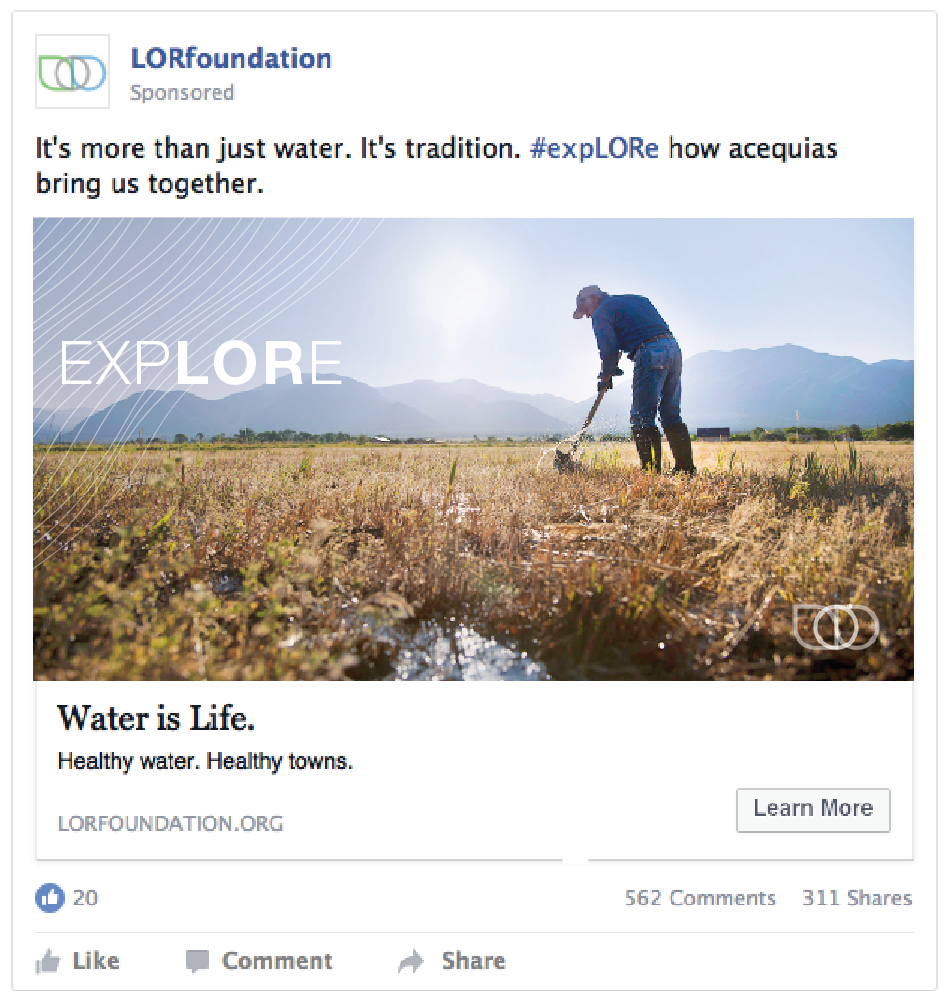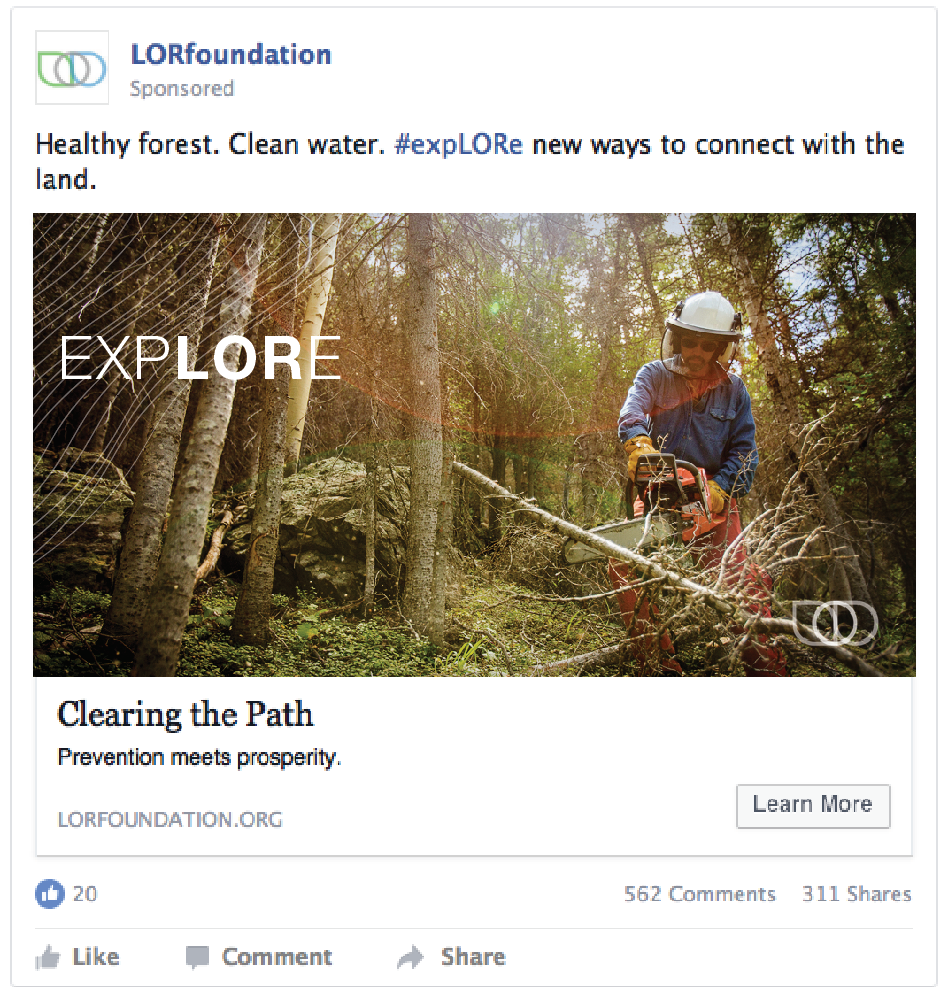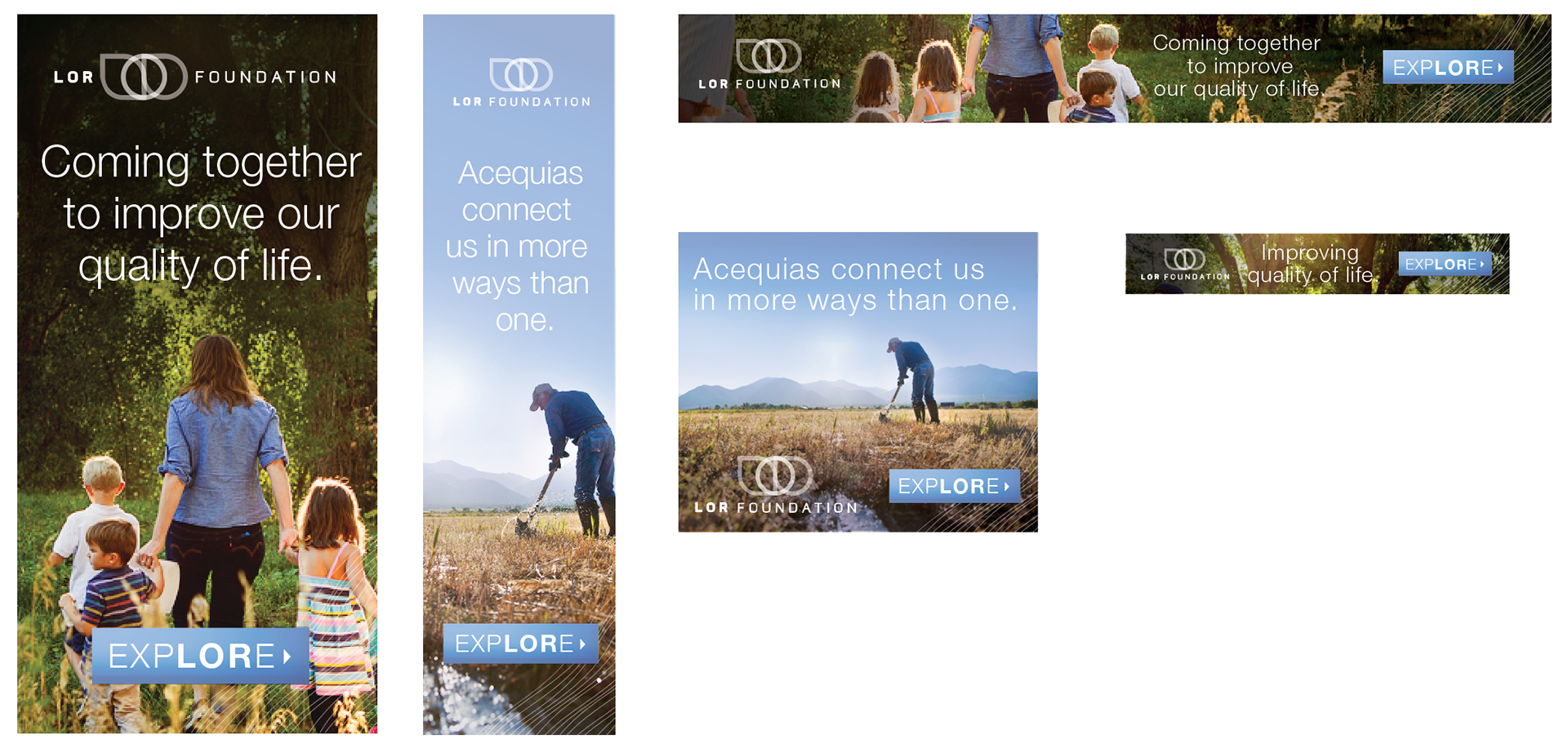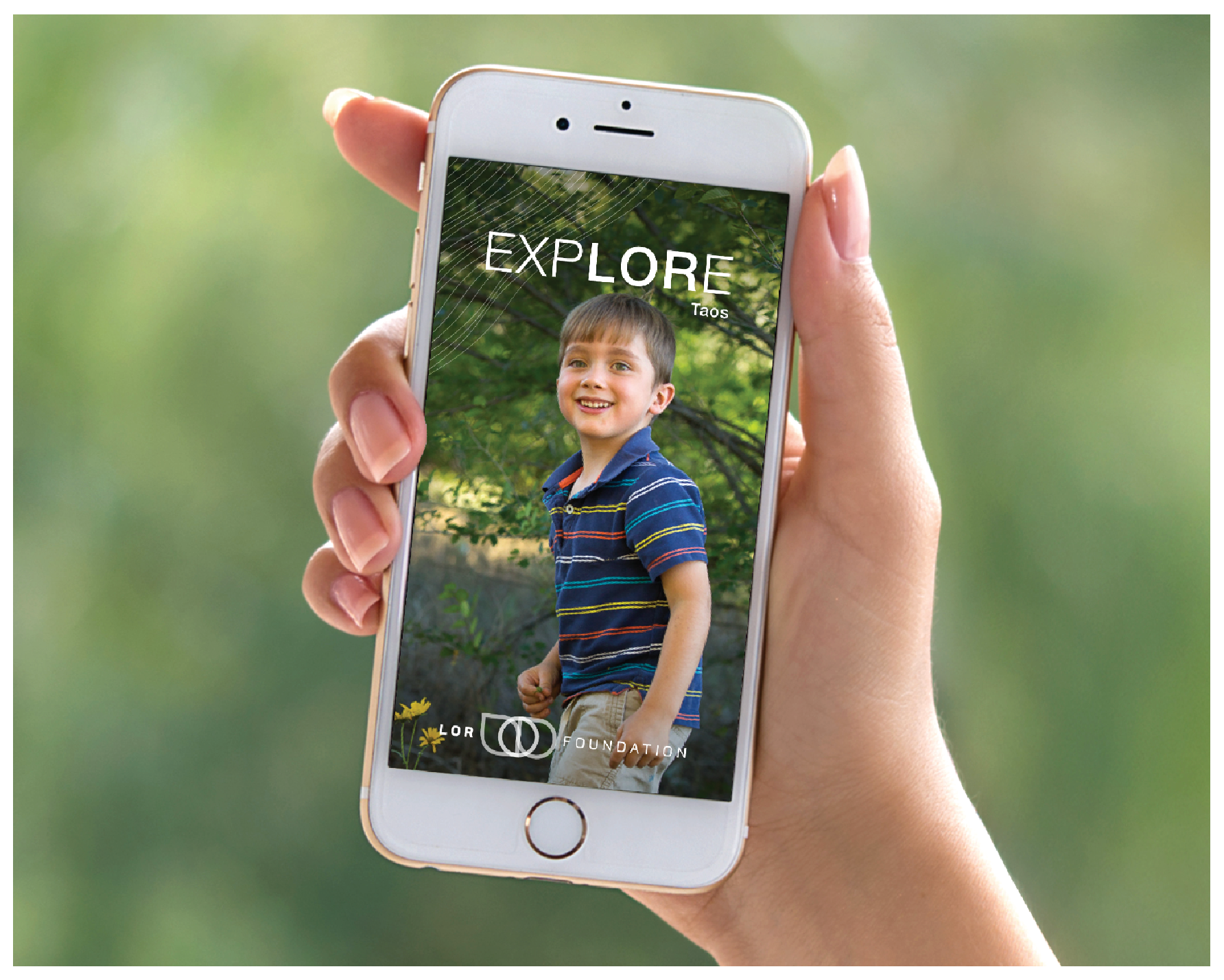 The campaign debuted at COMNET '17—one of the biggest communications conferences for the philanthropic community—through print materials and a fully integrated augmented reality (AR) experience. The LOR Foundation's story came to life as users scanned signage, printed products, and even cocktail napkins with their mobile devices.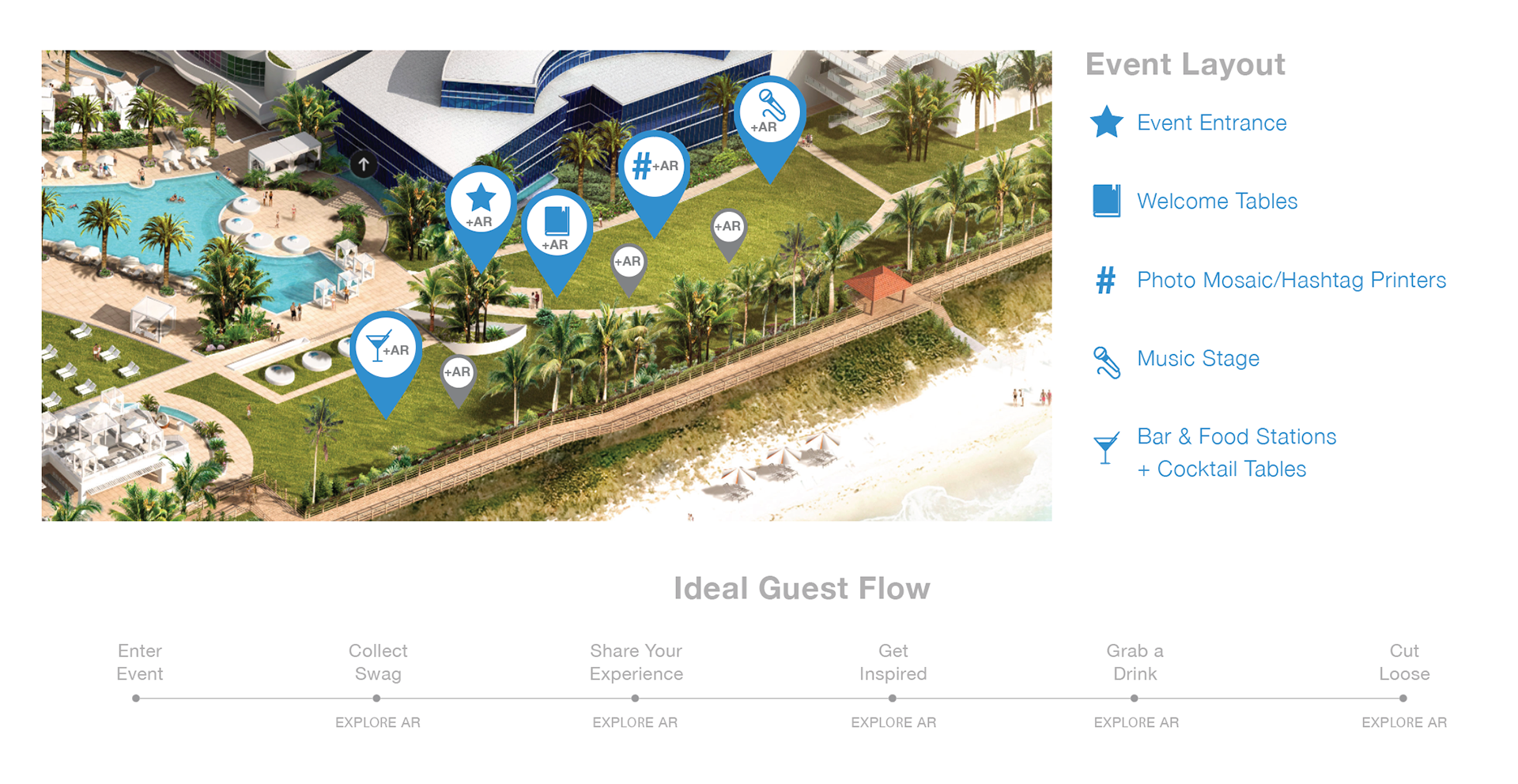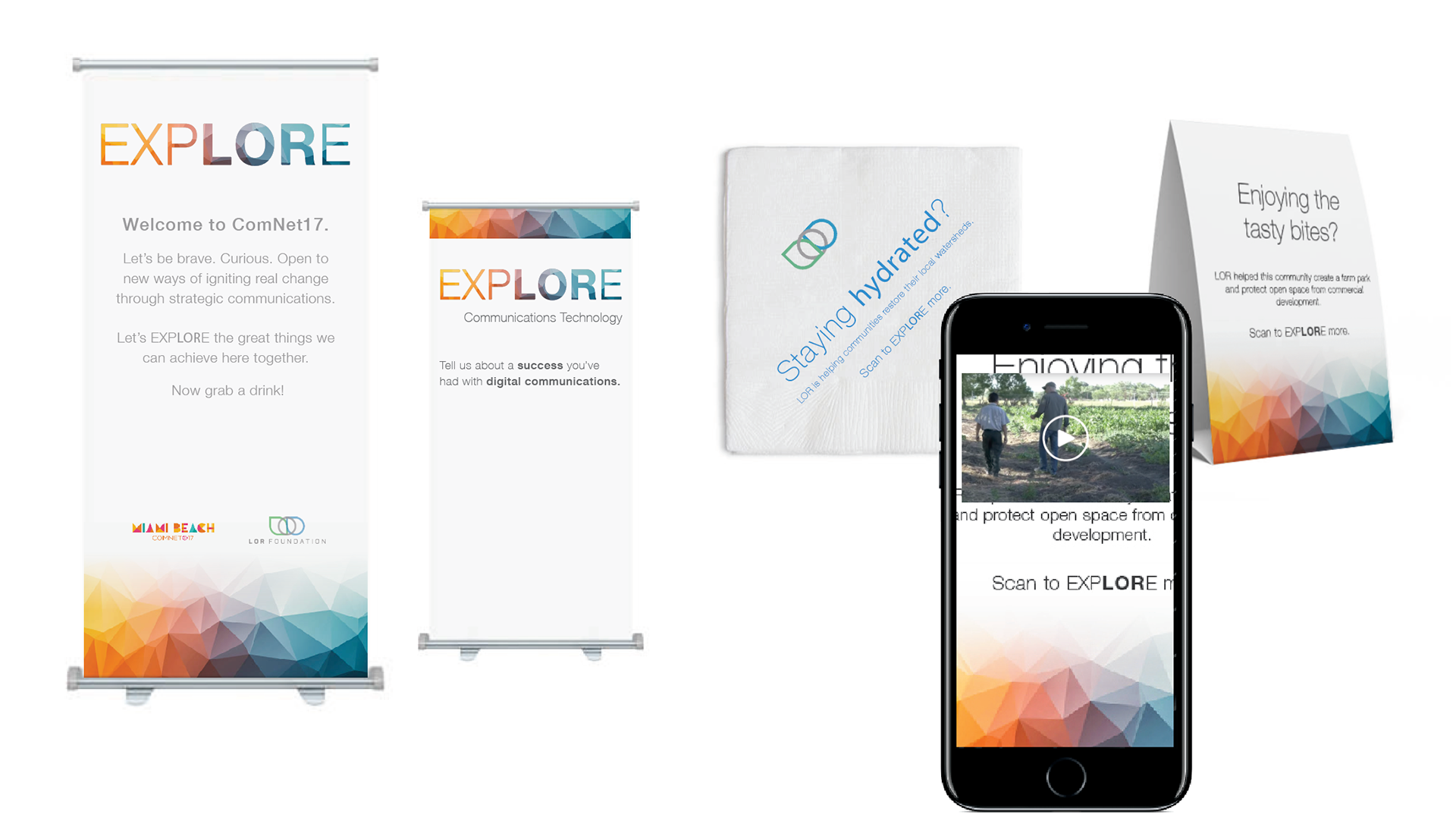 To increase engagement and create a larger audience on social, LOR recently approached us to create a follower acquisition campaign. We decided to highlight their commitment to finding community-driven solutions through research and grant-making. The campaign was highly successful across LOR's social channels, and lead to over a 300% growth in followers on Facebook. 
Throughout 2017 and 2018 we provided additional social content that focused on a variety of issue areas that are important to LOR, as well as content that highlighted their partnerships with various grantees.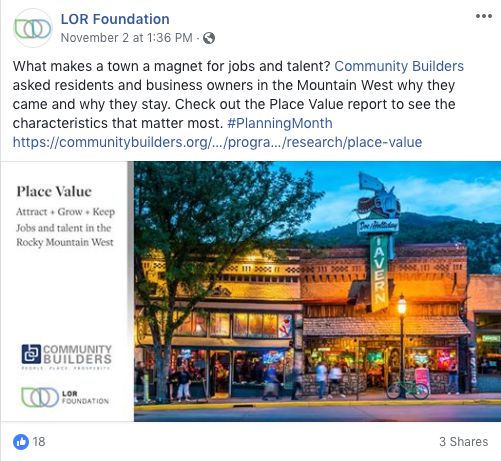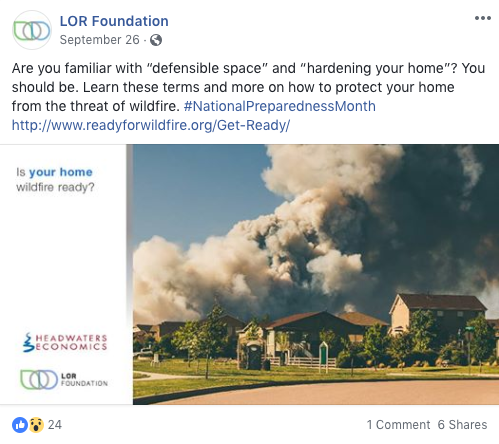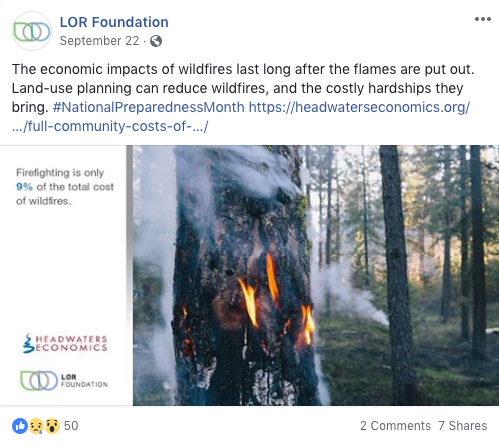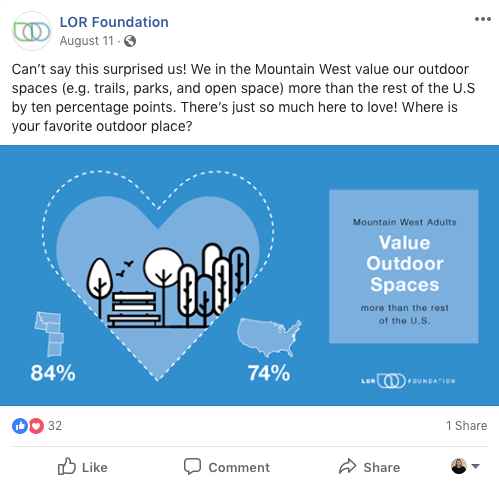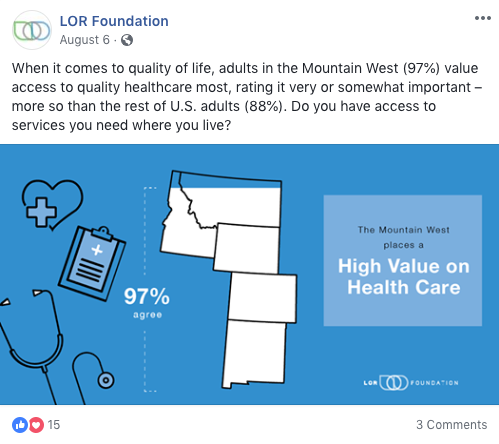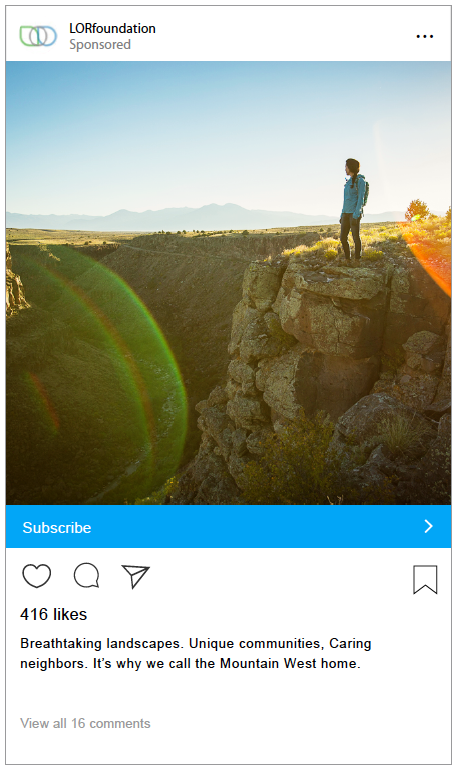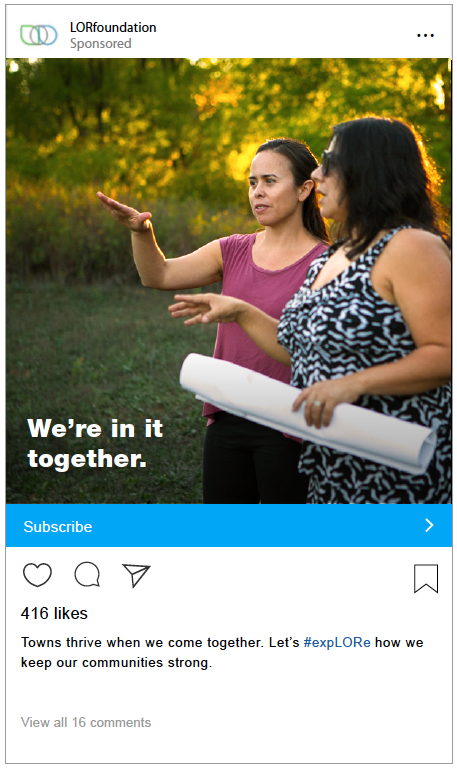 ADDITIONAL MATERIALS
​​​​​​​