Assignment:

Find a local business and redesign a mobile- and desktop-friendly website. 
Subject:

Village Square Cafe
Background:

In 1986, the Village Square Cafe opened it's doors in Redmond, WA with the goal of providing quality comfort food for the locals by creating a vintage 1940s themed cafe. For this project I proposed a website refresh design geared towards engaging the adults in the tech-savvy industries of Redmond, WA ages 25–40 including new customers and those already familiar with the brand. 
I began by analyzing the brand's visual identity both in-store and digitally, and by comparing it against their local competitors online presence I was able to detect some initial shortcomings in the cafe's online presence. 
Audience Personas:
After analyzing the competition, it was helpful to begin to get into the mind of the target audience for the cafe's website. By understanding the audience I could anticipate their needs, and craft their experience to ensure their needs are met. This process began with developing audience personas, then envisioning scenarios the audience would interact with the website.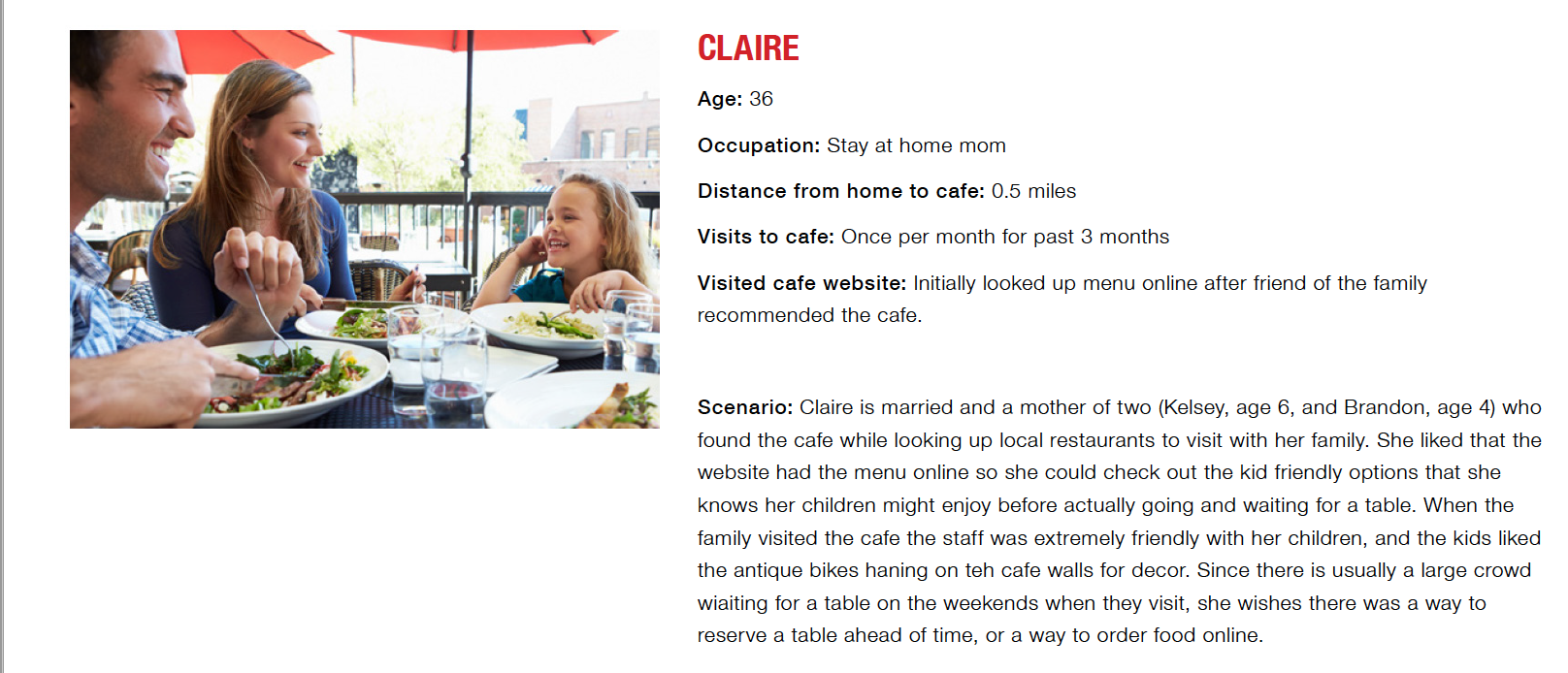 Storyboard for Usability:
Before beginning to design the new site, it was critical to understand how and where these audience personas would interact with the brand on both mobile and desktop versions of the website in their daily lives. I developed four storyboards which let to a better understanding of that the most important functions for the website were that it had to showcase the menu, allow users to place orders online, and provide information on directions and hours of the cafe. 
Once the necessary functions of the website that are most important to the target audience were defined, I began to block out interactions with the mobile and desktop interfaces.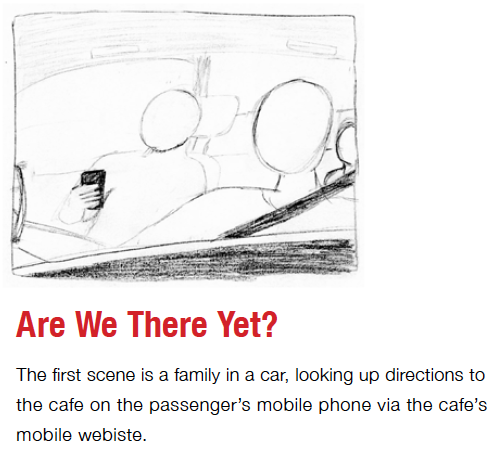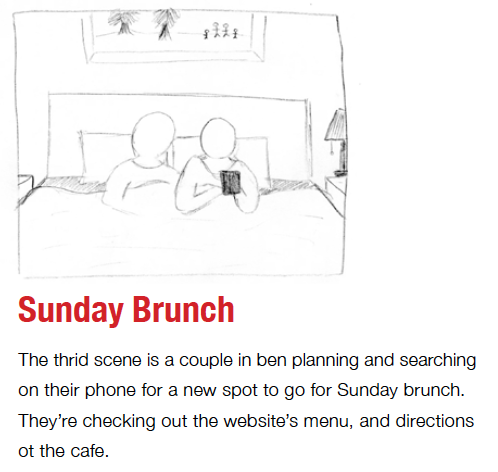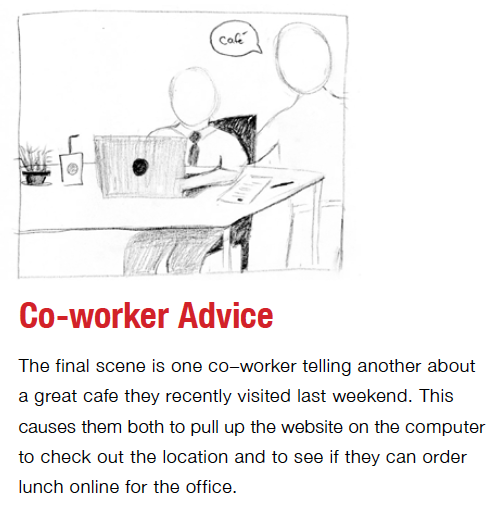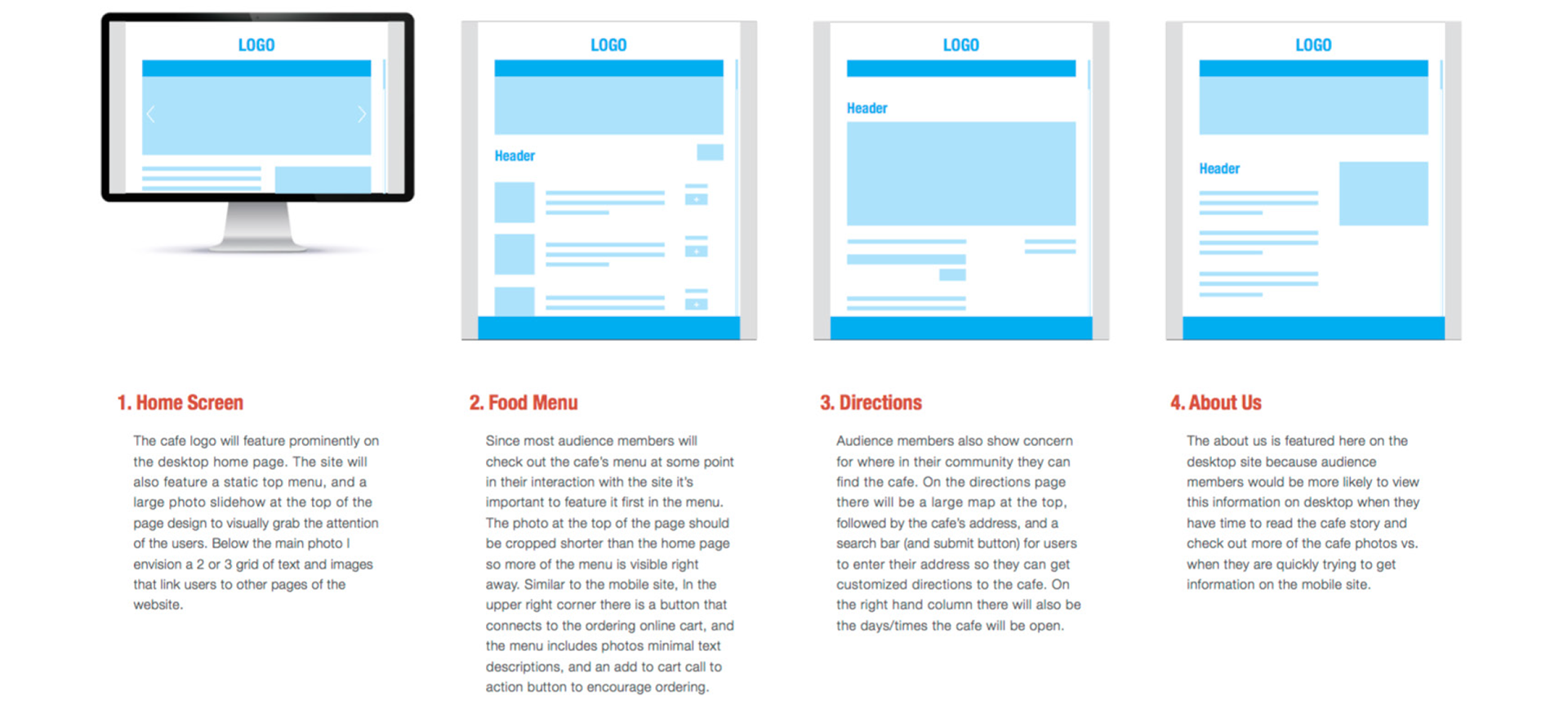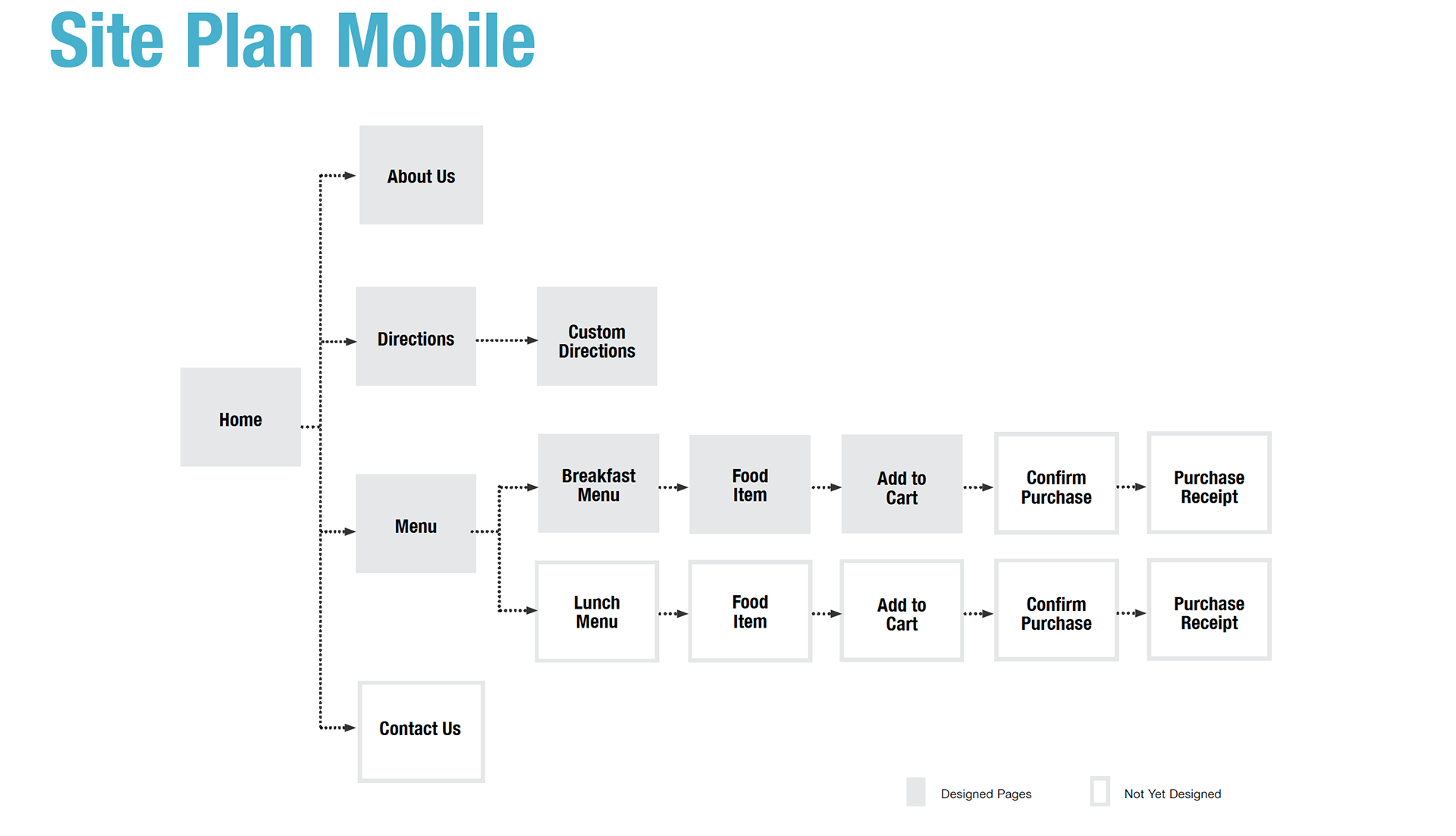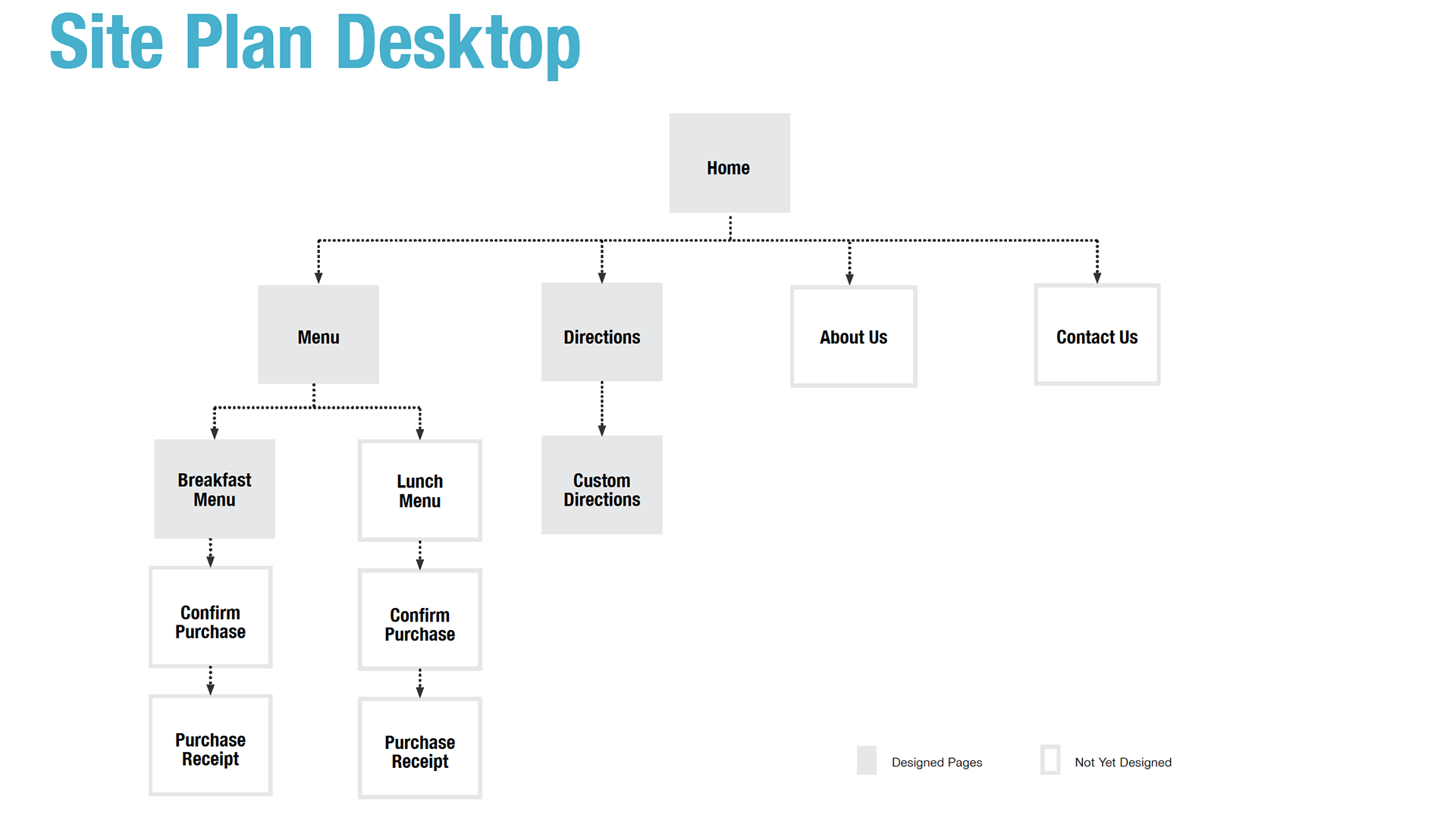 Visual Inspiration:
Once I understood the audience and the goals for the website redesign, it was time to start applying the visual inspiration collected and refine the visual aesthetic for the site. I started by gathering a collection of visual inspiration relating to the colors inspired from the original 1940s theme of the cafe. This was further refined into a moodboard. After creating the moldboard I pulled design elements and colors that could translate into the website design on a style tile which helped organize typeface choices, style of photography, web safe colors, as well as design elements like buttons like buttons.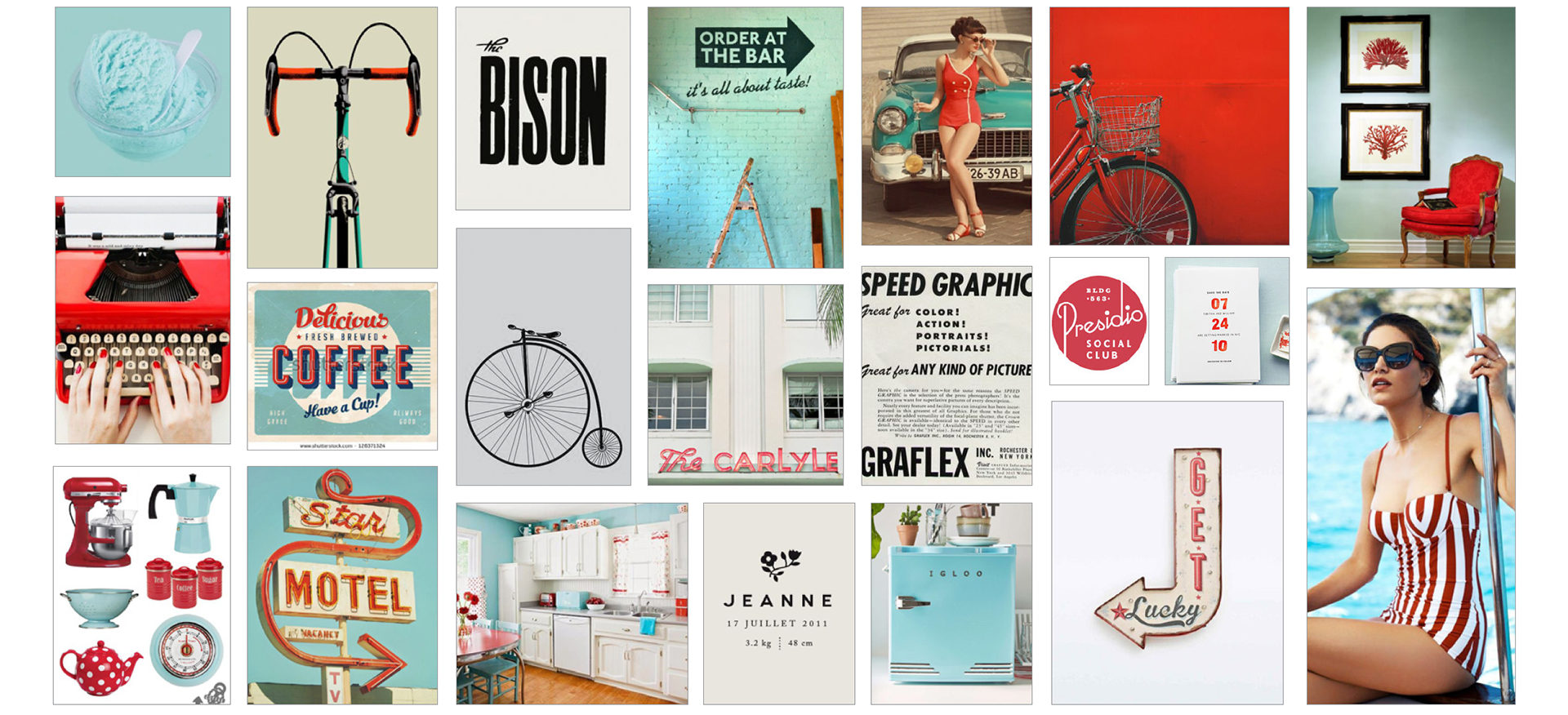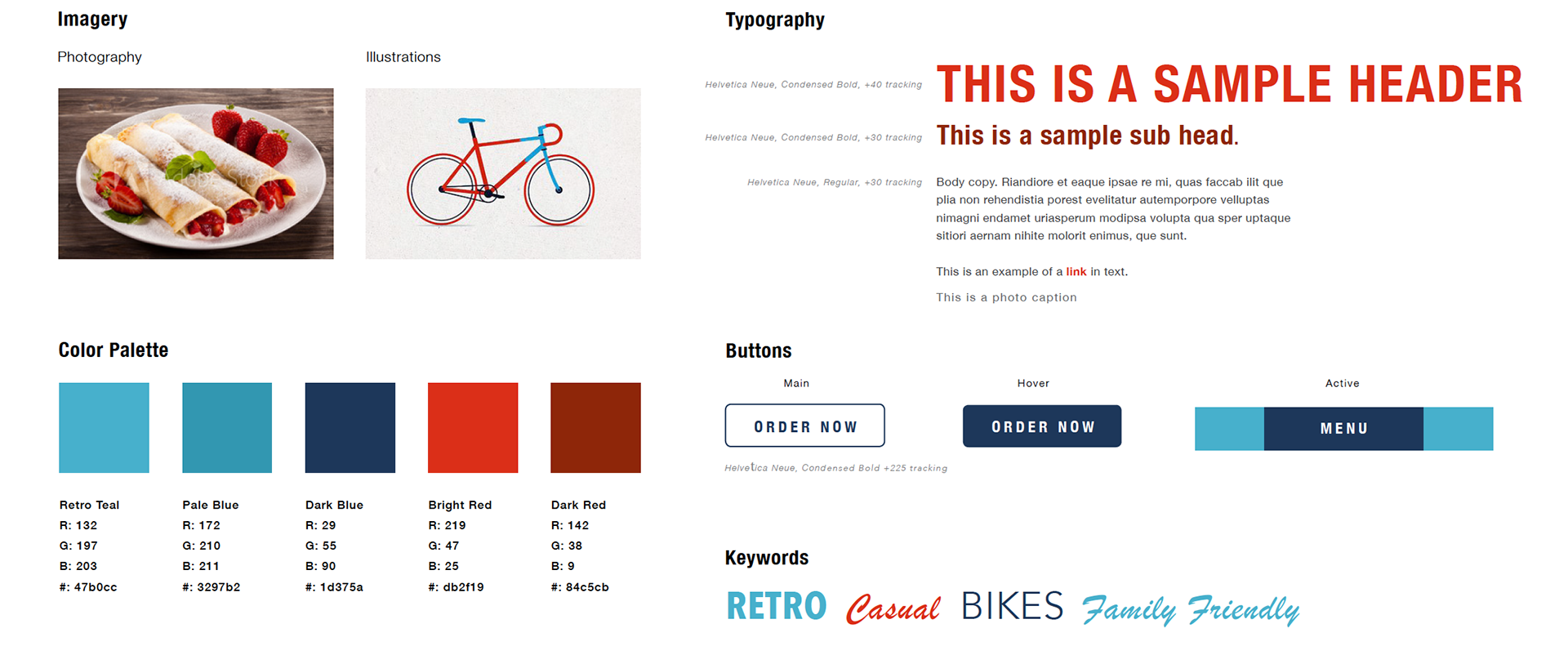 Solution:
Mobile and desktop versions of the website redesign featured below.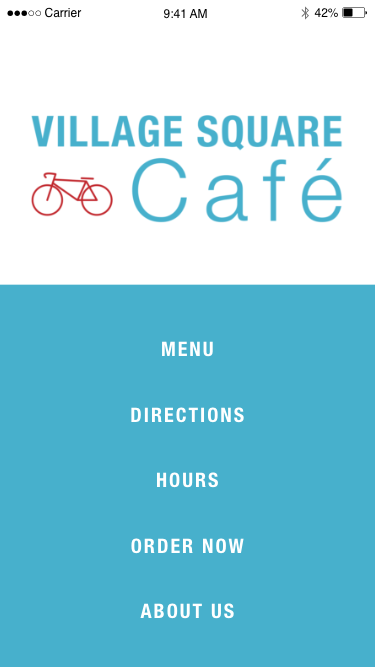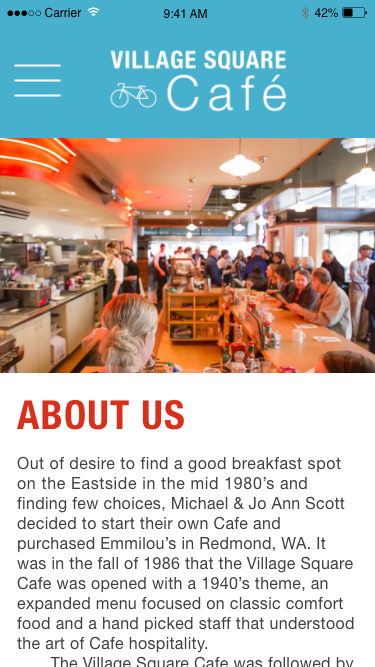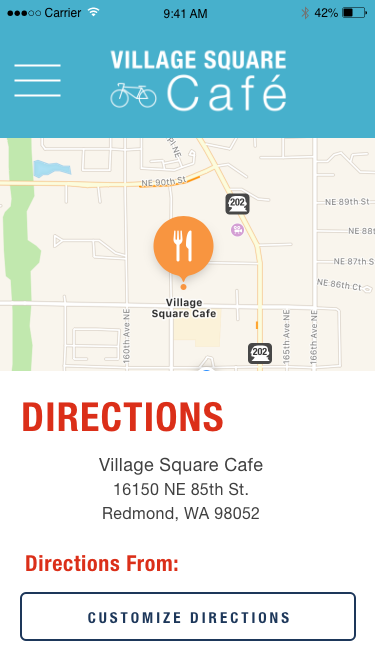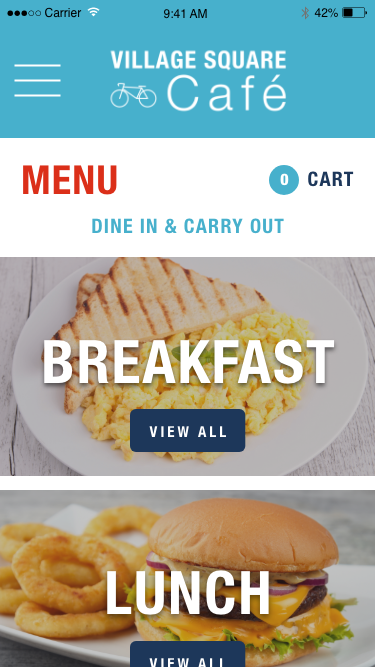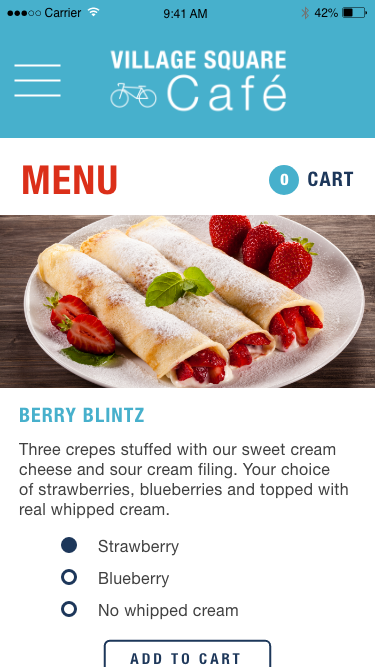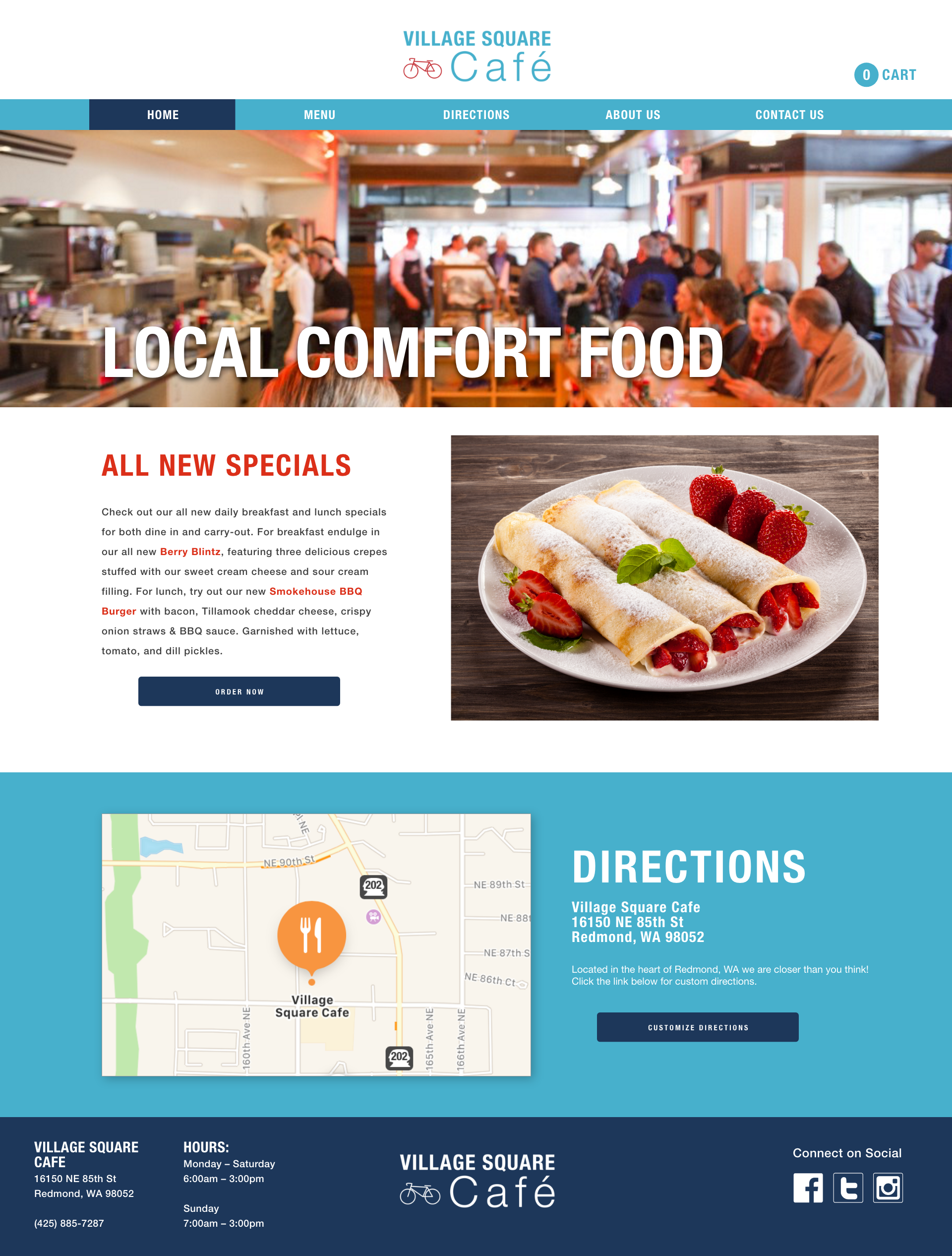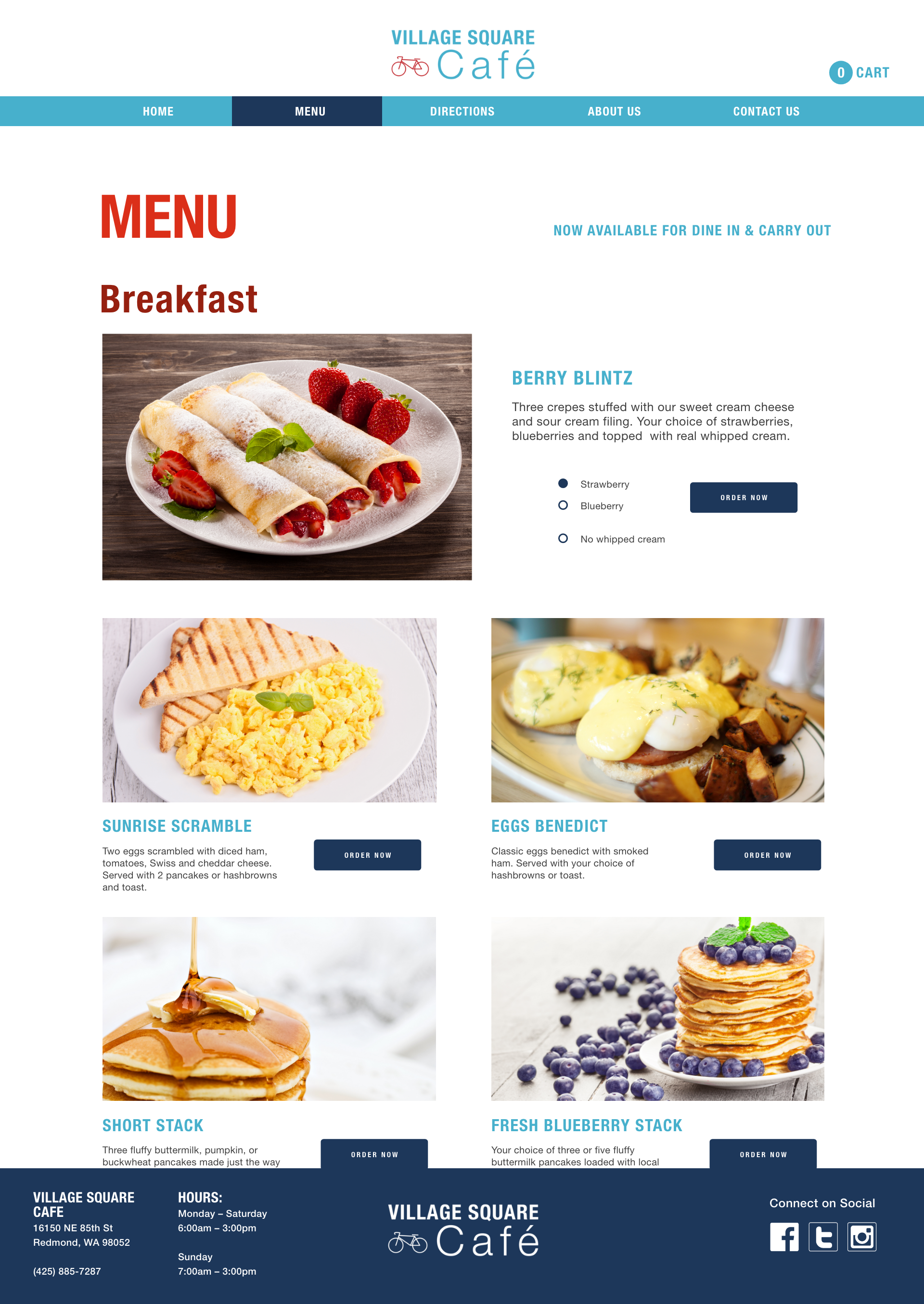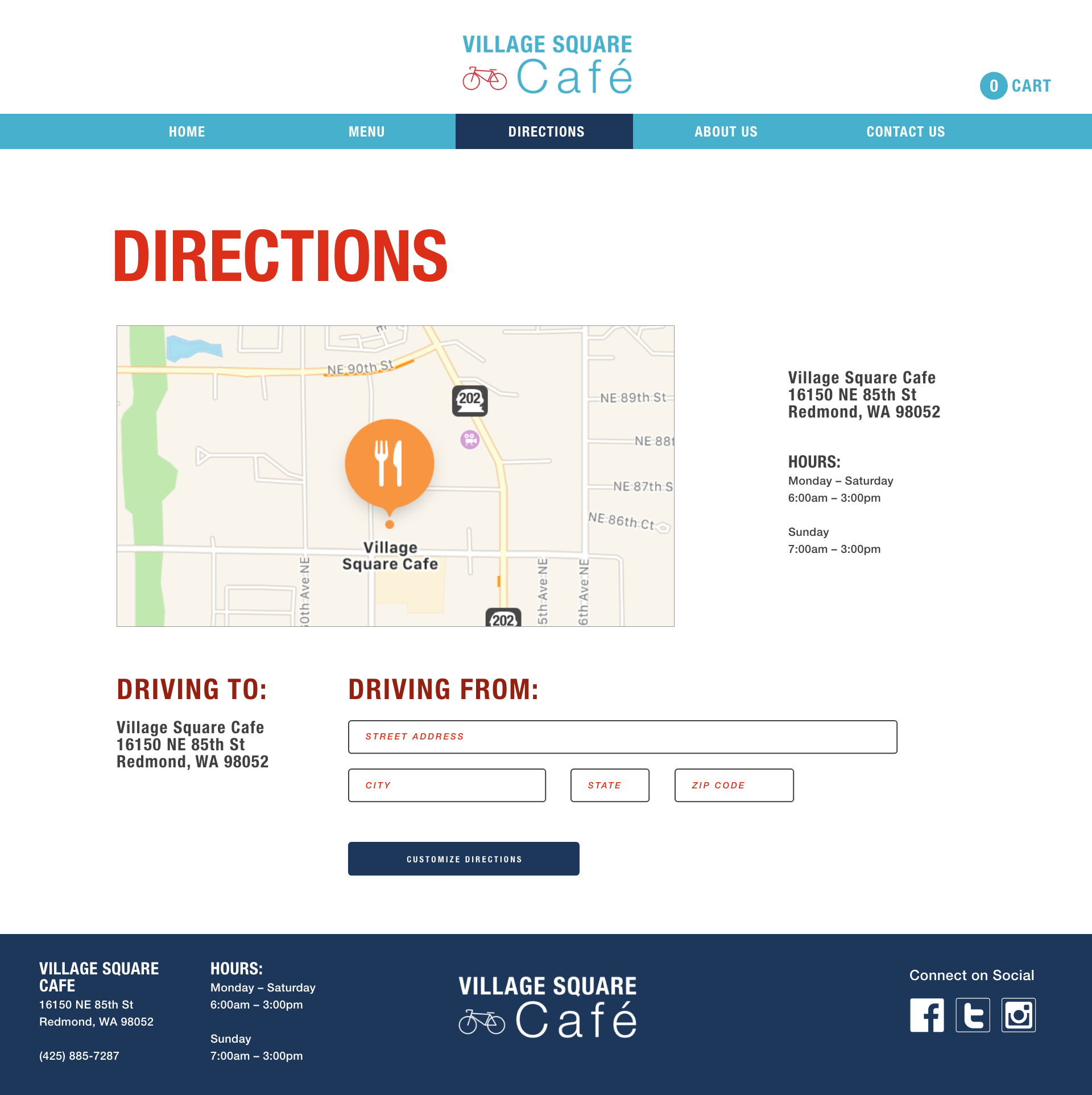 Thanks for viewing and for your appreciations.