This poster project was created for a class at the Academy of Art University for my Masters in Graphic Design. I was tasked to design a poster promoting a fictional lecture about a particular artist's work. The 11x17" poster had to include the title of the lecture, name of the speaker, date, time, and location of the lecture, the sponsor of the lecture series, and a website for the event. We also were tasked to create a simple logo for the sponsor for the mock event, called "The Society of Creative People," that needed to be typographic and use both the initials "SCP" and the text "Society of Creative People." After researching the artists that we were allowed to select from I chose to focus on Saul Bass. Specifically, I focused my research on Bass' influential work with movie title sequencing.
Solution: 


In some of my initial sketches I was drawn to incorporate Saul Bass' use of contrast and smily linear designs as seen here in the title sequences of The Man with the Golden Arm and Hitchcock's thriller classic, Psycho. However, after the intial rounds of editing I decided to focus on his more colorful work with the title sequence to The Seven Year Itch. I felt the colorful tiles and stark contrast of the black background and white text could attract a wider audience to my mock lecture. 
Research & Initial Sketches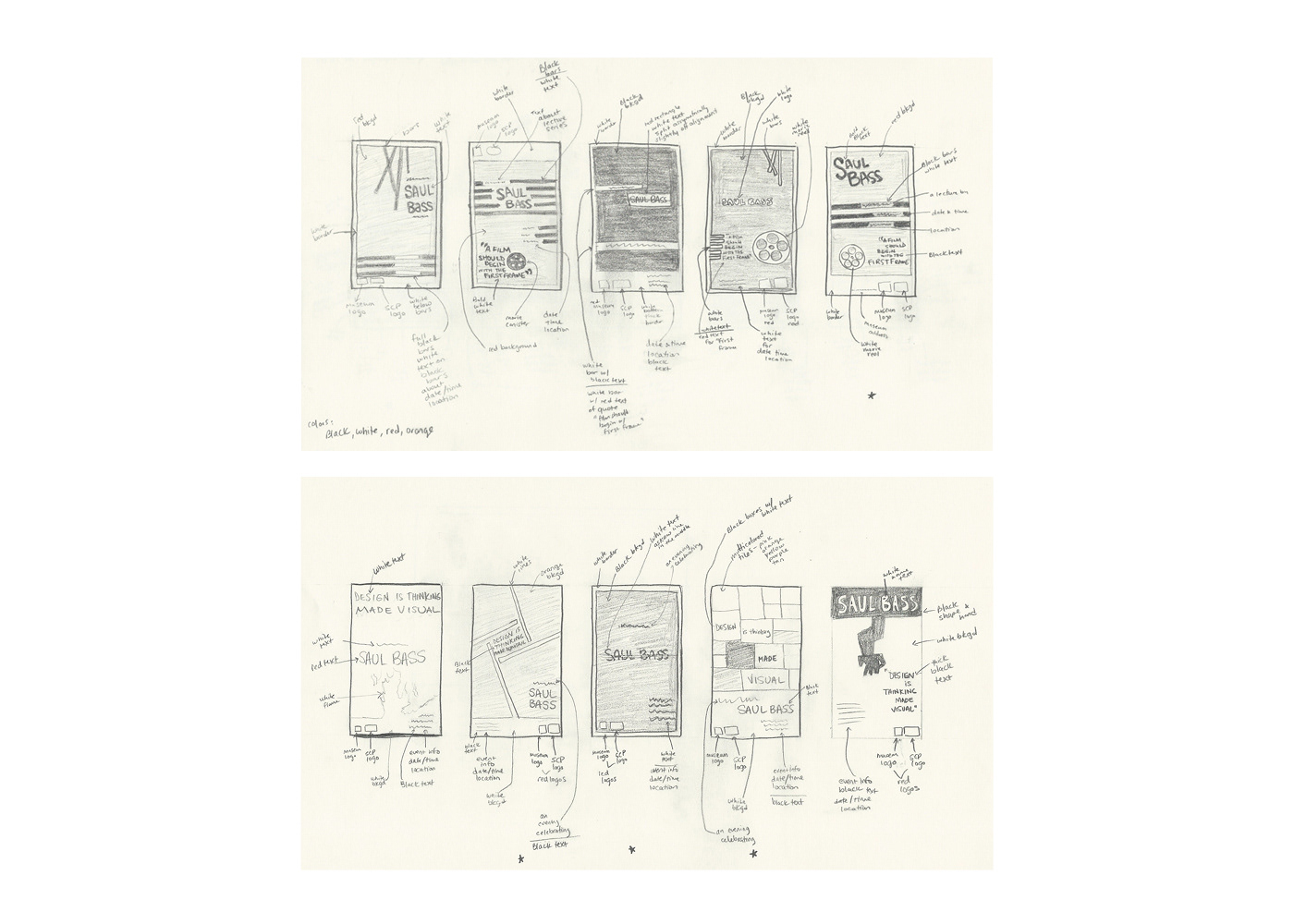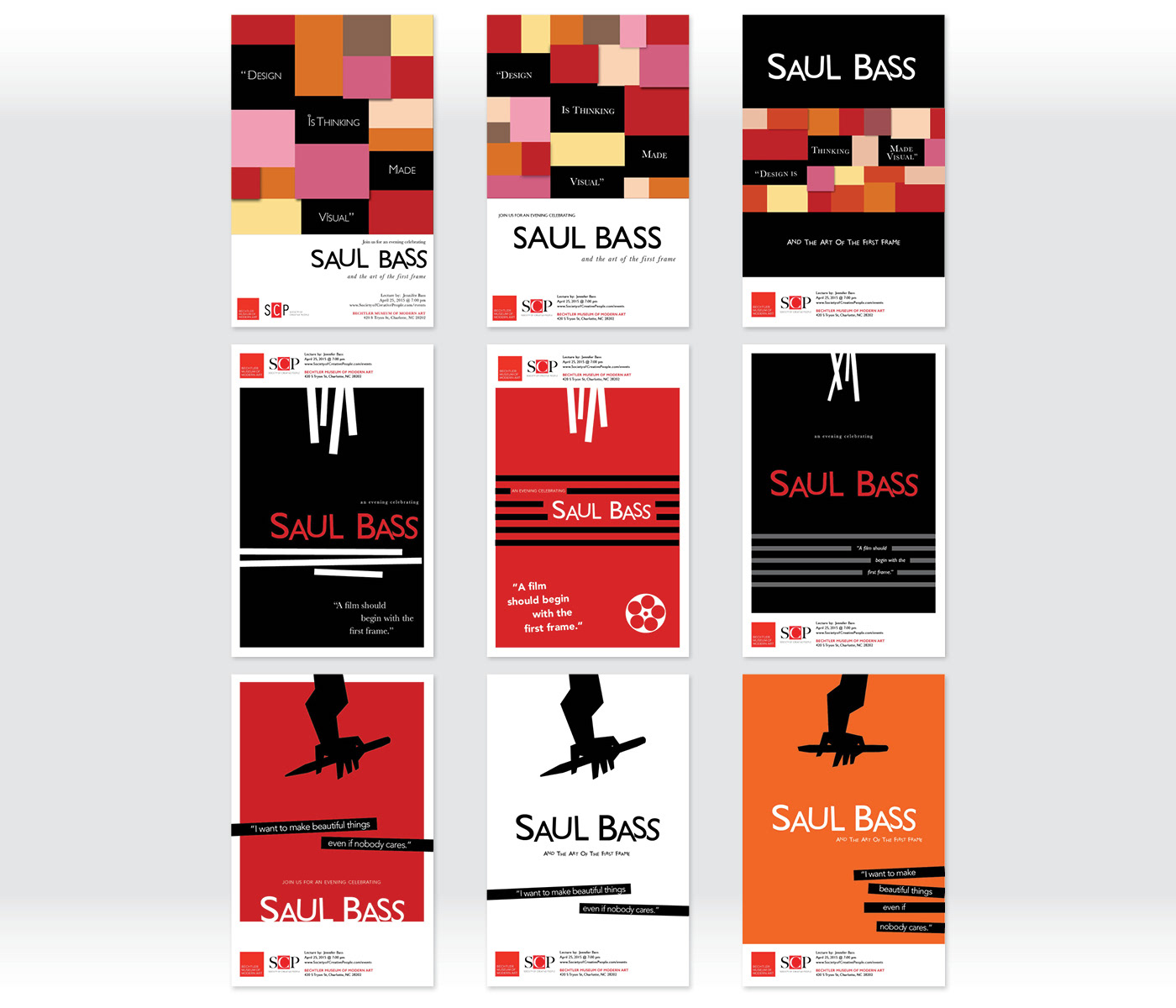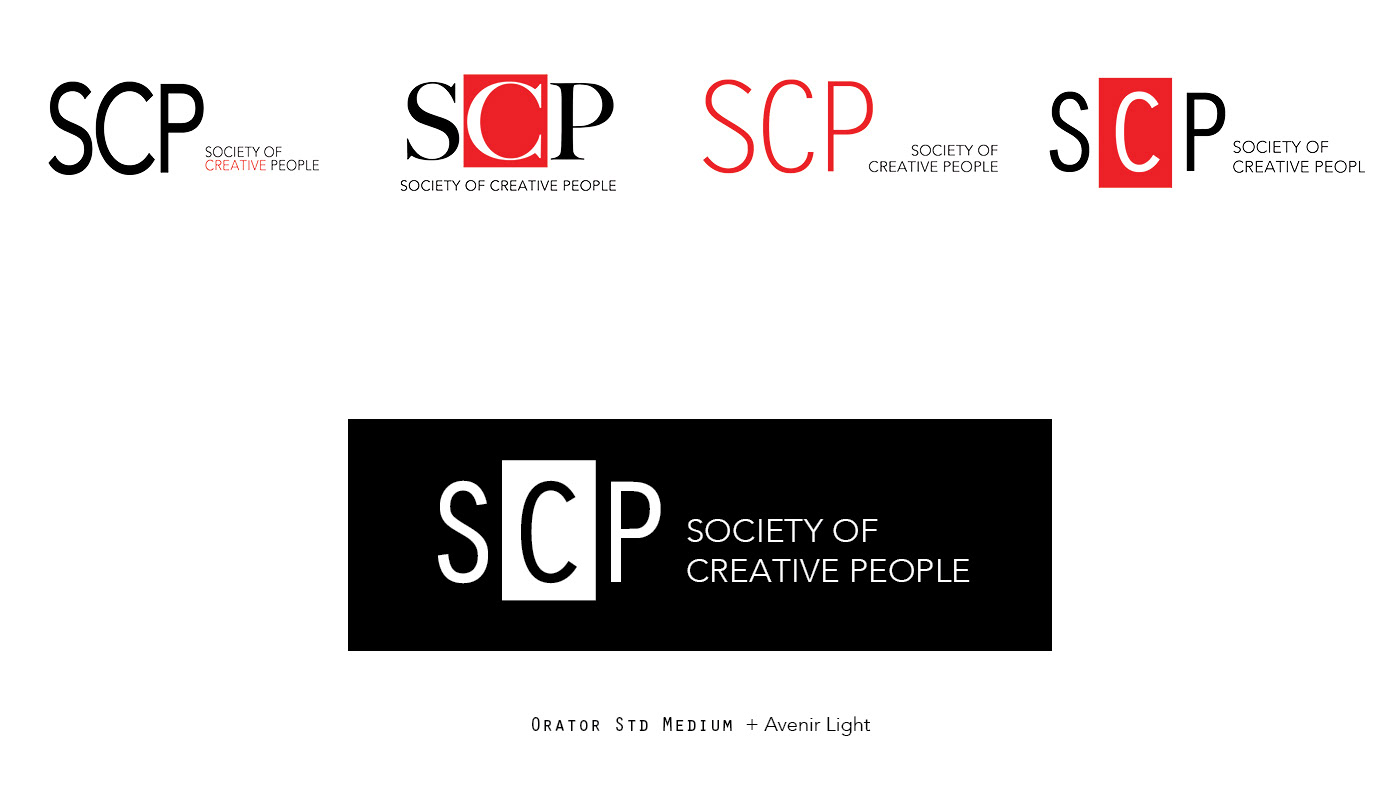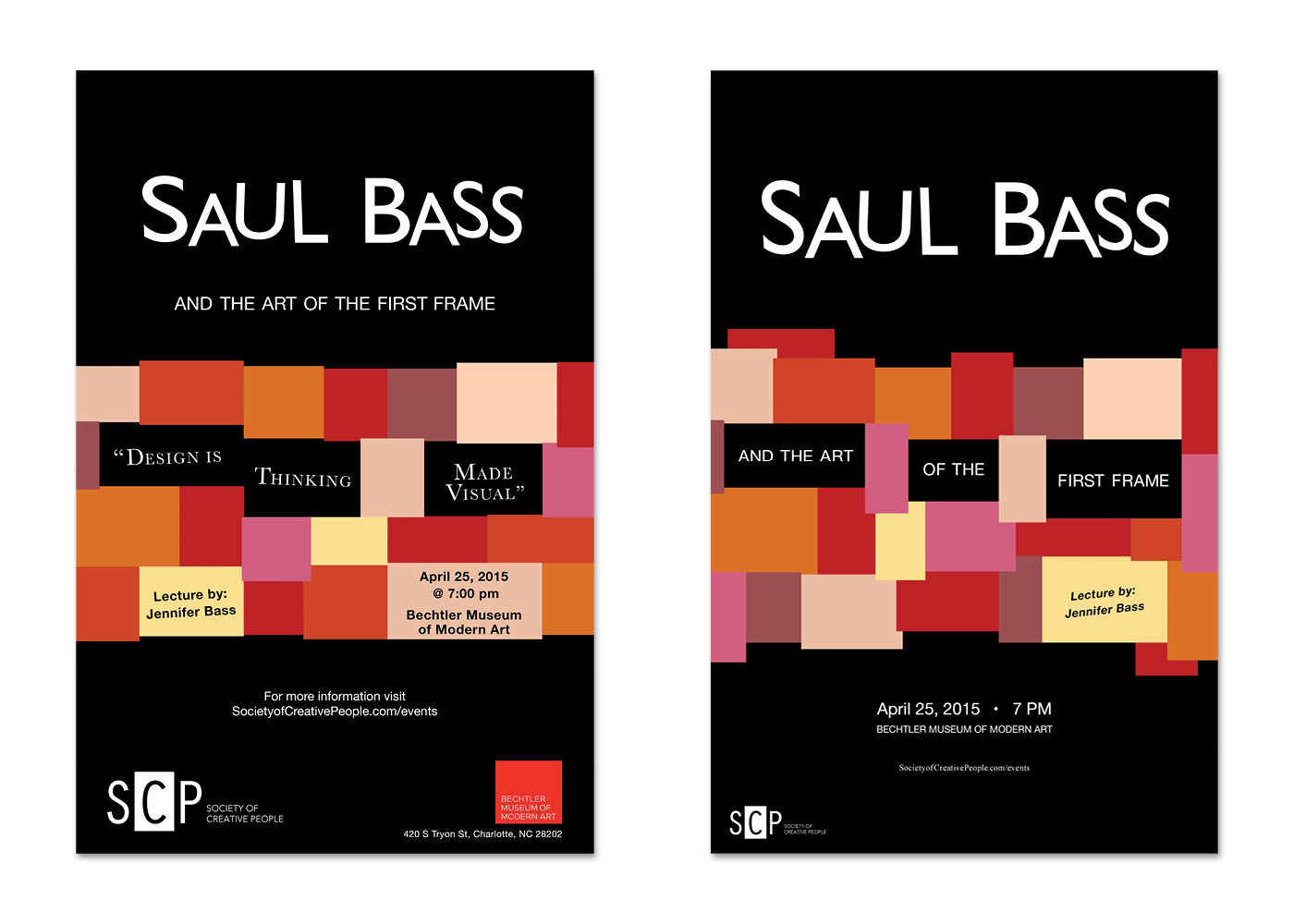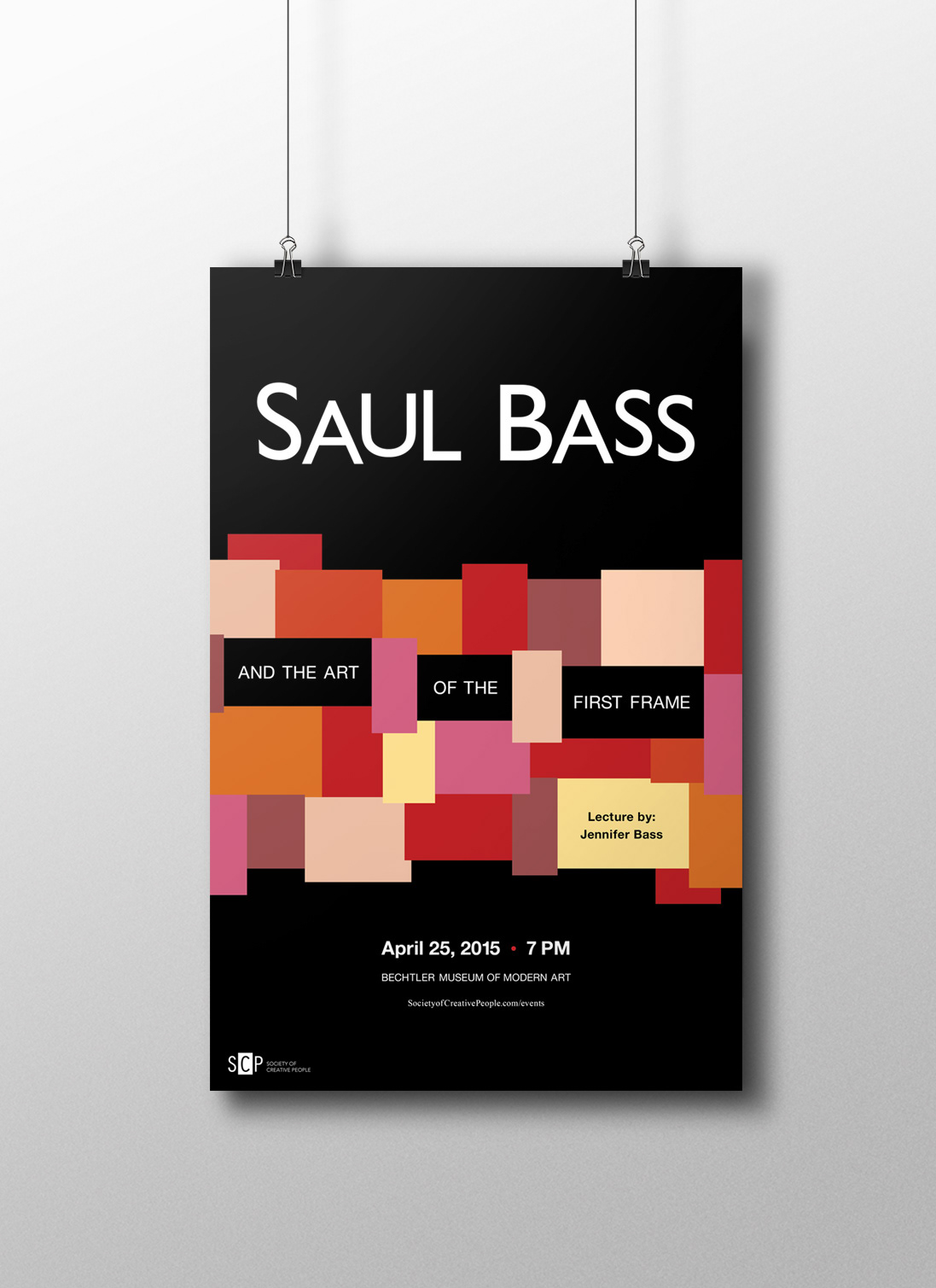 Thank you for viewing & your appreciation!