Problem

: Take a piece of modern graphic design history apart to see how it works. Then see how you can make it better by redesigning a master design poster as if it was created by a different iconic graphic designer.
Solution

: I tackled recreating Jan Tschichold's "Napoleon" poster initially by reworking the elements that exist in the original design. The first half of the project I rearranged the placement only, then scale and placement, and finally the scale placement and color to create all new designs. Then for the second half of the project I worked on reinterpreting the original design elements through the eyes of other famous graphic designers: Alexander Rodchenko, April Greiman, and Vaughan Oliver. 
For the Rodchenko version it was important for me to stay true to the feeling of the letterforms and limited color palette available to Rodchenko so I created all original letterforms used in this poster version. In the Greiman version I tried to echo the random but balanced feeling her designs usually convey while pulling inspiration from a variety of her iconic digital age designs. Finally, for the Oliver version I took all original photographs of a variety of textures from a construction site nearby to help create the grungy layered texture that I mixed with a screenshot from the original film, and kept the typography styling to a minimum to mimic his iconic CD cover style.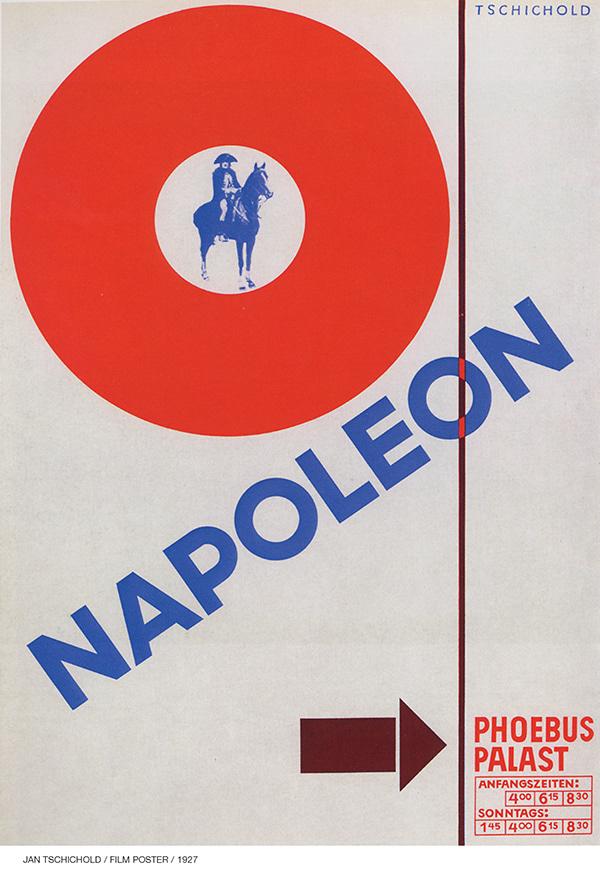 Phase One:

Reconstruct the original design using scale, placement, color

Phase Two:

Reimagined the Napoleon poster through the eyes of Alexander Rodchenko, April Greiman, and Vaughan Oliver
Alexander Rodchenko Version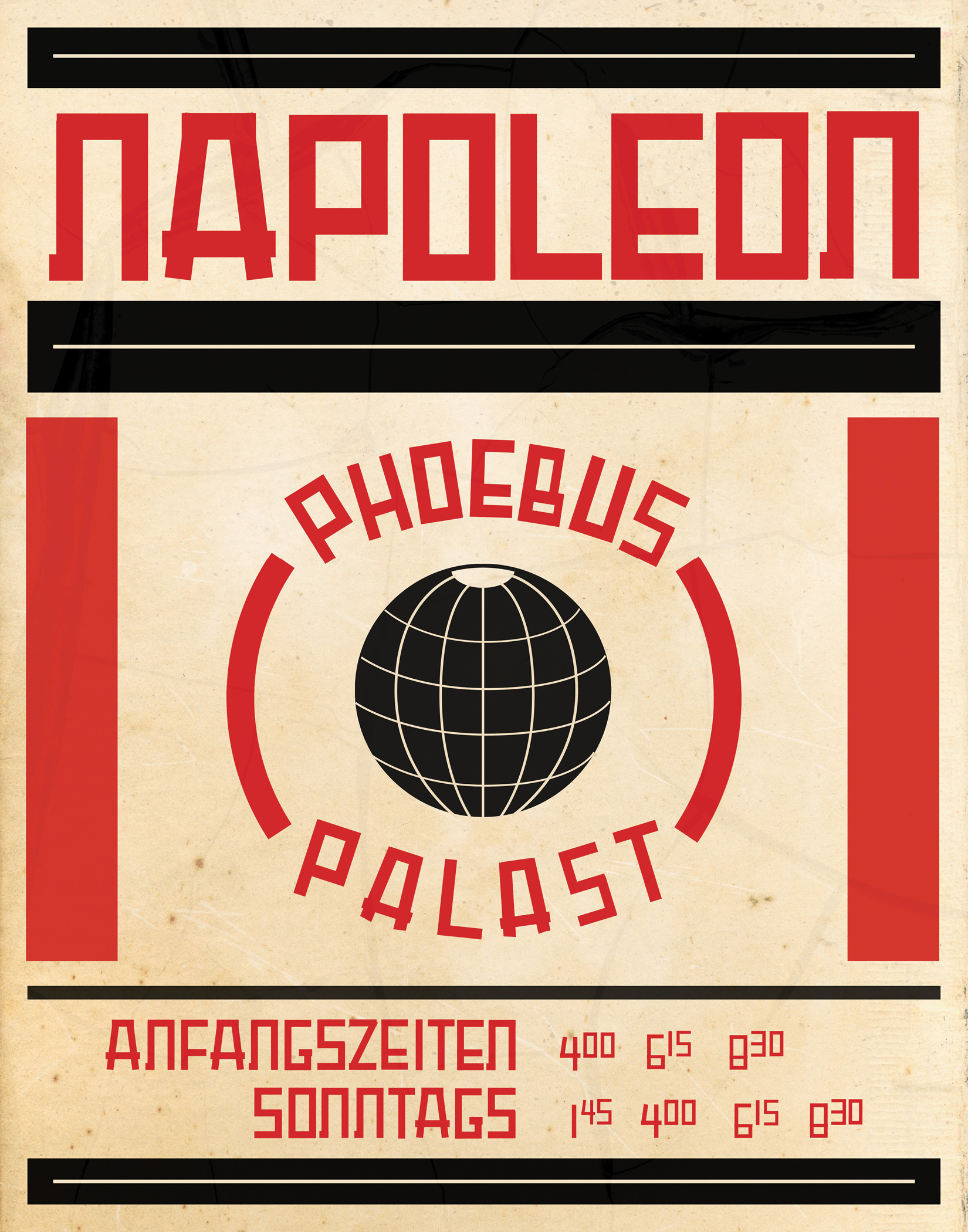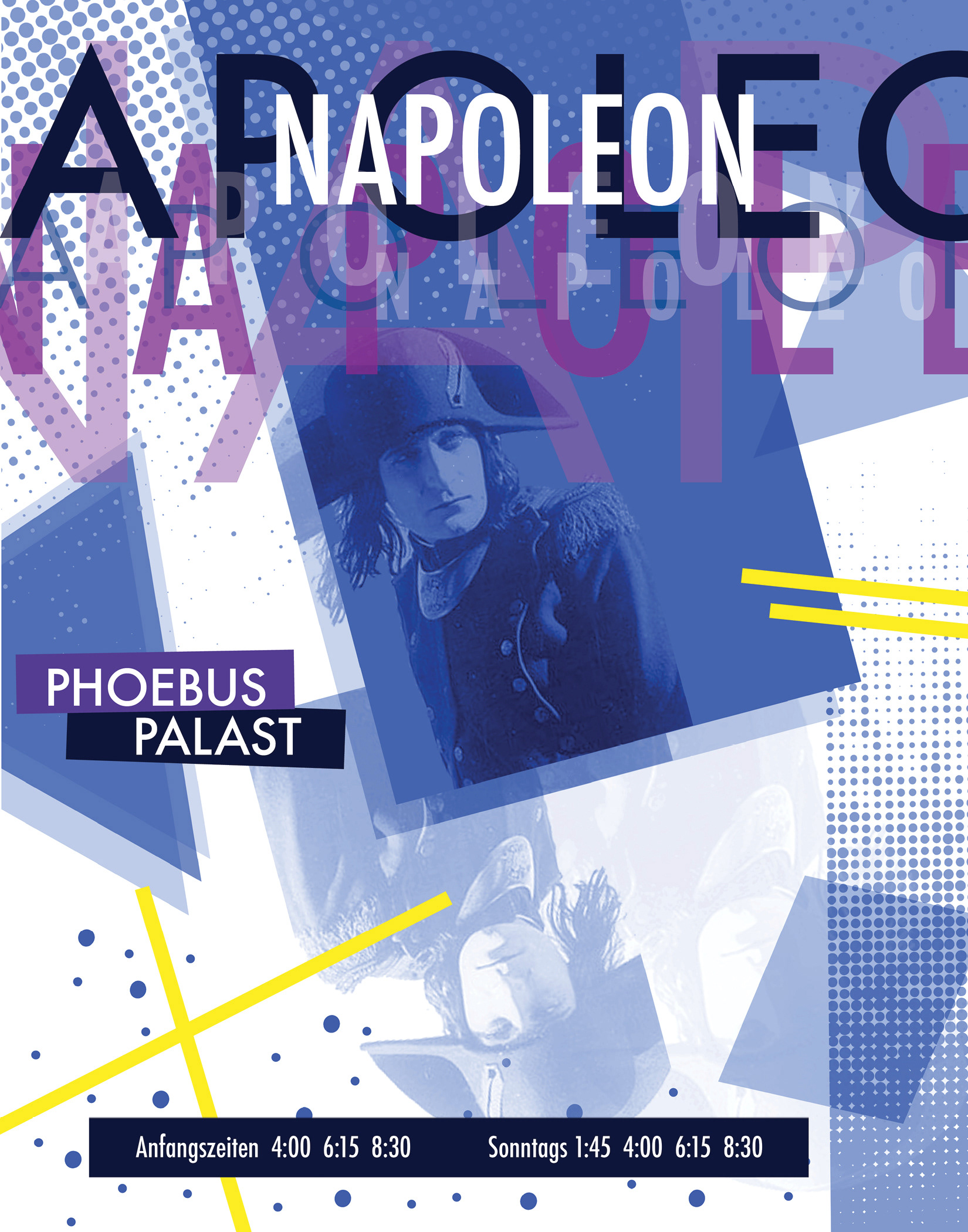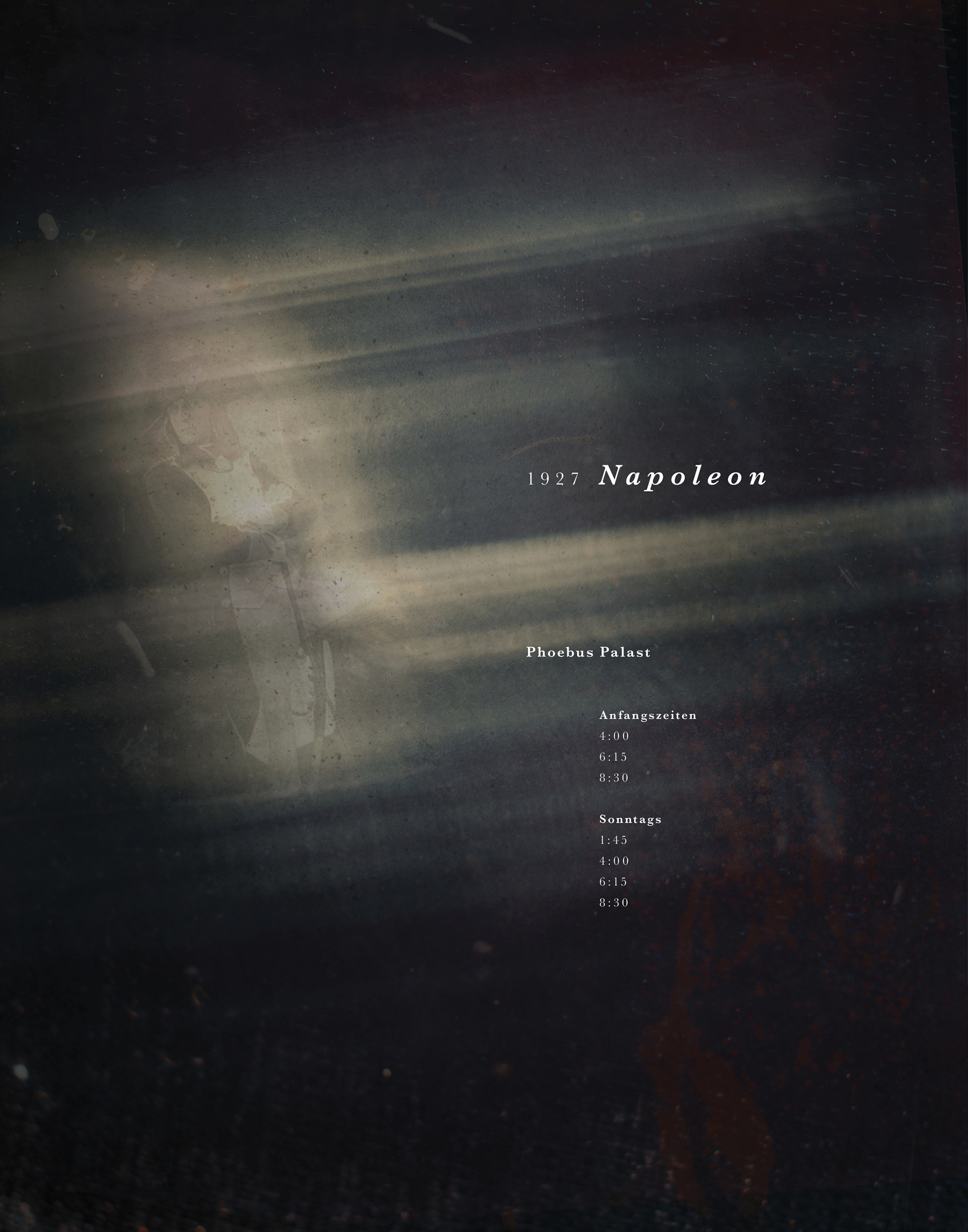 Thanks for viewing! Have a great day.